CLEVELAND, OH — The city of Cleveland is a great place to experience nightlife. The city has a lot of high-quality liquor-providing places that it's easily the best place for a night out. Here are the best bars & pubs in Cleveland.
Flannery's Pub
The Flannery's Pub serves beverages catered to all taste buds. The pub imports a lot of bottles from all over the world, including Ireland, Mexico and Jamaica. They serve a lot of single malt scotch and Irish whiskey. The pub provides live music performances from the best local talents. They also provide a game room with a pool and darts for entertainment.
Barley House
The Barley House is the house for a lot of affordable beers and cocktails. But the bar does not only serve drinks, they also have hookahs. With prior requests, guests may have their own session with a hookah at the bar. There is no need to have prior training in using hookahs. The servers are ready to teach how to use it. And they are the best at making a boring night into a fun one.
Pickwick & Frolic
The Pickwick & Frolic is most famous for its Guinness World Record "The Longest Running Comedy Show" title. They hosted fifty two hours of non-stop show. They accompany the shows with a lot of booze and food served by the best staff.
The Clevelander Bar & Grill
The Clevelander Bar & Grill is the perfect place for any sports fans. The bar is walled with more than ten flat-screen HDTVs to view sports games. The bar offers mainstream beers like Miller Lite, Bud Light, Budweiser and Guinness. They also serve food to accompany the cheering fans.
Society Lounge
The Society Lounge is an aesthetically focused bar serving handcrafted cocktails. The bar has an ambience where top hats, nice-fitted suits and monocles are on-trend.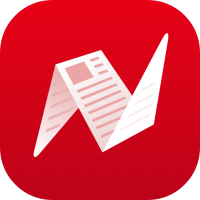 This is original content from NewsBreak's Creator Program. Join today to publish and share your own content.