CLEVELAND, OH — Checking out which food or products to buy is challenging for people living a gluten-free life.
​Celiac disease is the main reason people avoid food containing gluten, as it causes inflammation on the small intestine's lining that can lead to other health issues.
Nicole Hopsecger, RD, LD, of Cleveland Clinic has shared a guide to check whether a product is gluten-free or not.
The first step is to understand the products which contain gluten. Flour or cereal products, malt vinegar, modified food starch, hydrolyzed vegetable protein (HVP), hydrolyzed plant protein (HPP), textured vegetable protein (TVP), rice malt, soy sauce and brown rice syrup are the most common products containing gluten.
Aside from gluten-free products, there are also "ambiguous" ingredients that need checking whether they contain gluten or not.
It is also important to double-check for medications, supplements, and other items to ensure that the products will not contain gluten ingredients.
Natural food like meat, fish, seafood, fruit, and vegetables are gluten-free. Be careful of the processed food, as it may contain gluten from added flavors and ingredients.
People's awareness regarding celiac disease and a gluten-free lifestyle has made it easier for those who live a gluten-free diet. Some products show a description on their packages, whether they are gluten-free or not.
Some challenging situations may occur, especially for dining out or gathering plans. It is better to prepare the list and inform the restaurant or friends if you're on a gluten-free diet.
Even a low amount of gluten in people with celiac disease will trigger a painful response, so it is better to opt out if it is still uncertain whether their food contains or does not contain gluten.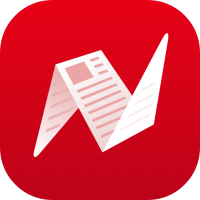 This is original content from NewsBreak's Creator Program. Join today to publish and share your own content.