CLEVELAND, OH — A joint research effort by the Cleveland State University and the Holden Arboretum is investigating the relationship between urbanization and homogenization of plant and microbial communities using the Cleveland Metroparks as the study model.
According to the research, global biodiversity is currently in steep decline, and maintaining diversity in urban floral communities is integral in keeping the balance.
"Considering these trends, scientists like myself have become interested in the degree to which urbanization drives biotic homogenization and the implications this has for the biodiversity crisis as urban expansion continues across the globe," said Caleb Lumsden, an intern in the Research Department studying the leaf microbiome of hemlock trees.
By comparing data collected from plant community surveys, greenhouse experimentation and molecular analysis, the researchers assessed vegetative, seed bank and soil microbial communities, respectively, for turnover between sites.
Turnover is used as an indicator of differences between two communities, so a higher turnover indicates two very different communities and a high degree of diversity.
"We found that the above-ground plant communities of urban parklands had lower turnover relative to rural parklands, while seedbank and microbial communities did not exhibit any differences in turnover as a function of urban intensity," Lumsden said.
Two primary drivers of this decline of diversity are habitat loss and species introduction, both of which cities are hotspots. Biodiversity loss is often harder to quantify at a smaller scale. However, considering the addition of non-native species initially increases the species richness of a community. Over generations, the invasive species will outcompete cohabiters, resulting in local extinctions of native species.
The human action of dispersal and introduction of non-native species into cities is also persistent and widespread, increasing the probability of a plant's successful invasion in multiple urban areas across the world. This has resulted in a group of urban-dwelling biota spread throughout many regions of the world, threatening the native species that make each location unique.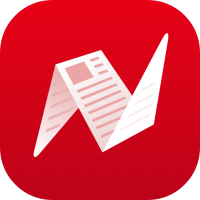 This is original content from NewsBreak's Creator Program. Join today to publish and share your own content.