CLEVELAND, OH — Cleveland City Council leaders Kevin Kelley, Blaine Griffin and Jasmin Santana are grateful for the establishment of a new federal holiday, Juneteenth National Independence Day, to commemorate the abolition of slavery in the United States.
They are also pleased that Mayor Jackson and his administration has drafted an ordinance to make June 19 an official city holiday. Council members will discuss the legislation at its July 14 meeting.
Councilwoman Jasmin Santana noted, "This is just one step. We all need to work towards making Cleveland a more equitable city. But I want to thank the administration for crafting this legislation."
Mayor Frank Jackson said, "We have drafted legislation to commemorate the holiday and to help ensure we can all use it as a time of reflection, action and an opportunity to enact change.
Juneteenth, also known as Jubilee Day, commemorates the anniversary of June 19, 1865, when Union Army General Gordon Granger read the announcement of General Order No. 3 throughout Galveston, proclaiming freedom for slaves in Texas. General Granger was dispatched to Texas to enforce slave emancipation and nullify all Confederate laws.
President Abraham Lincoln issued the Emancipation Proclamation on September 22, 1862. However, slavery would last for more than two years after that proclamation.
While Confederate General Robert E. Lee surrendered on April 9, 1865, the Trans-Mississippi Army's western army did not surrender until June 2.
During the Civil War, farmers and other slaveholders fled to Texas from eastern states to avoid the fighting, and many brought enslaved people with them, greatly increasing the enslaved population. Texas had an estimated 250,000 slaves in 1865.
Following the announcement, formerly enslaved people in Galveston rejoiced. One year after the announcement, on June 19, 1866, freedmen in Texas organized the first of what became Juneteenth.
If the ordinance passed, Juneteenth would be a paid holiday for city employees starting in 2022.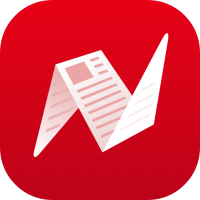 This is original content from NewsBreak's Creator Program. Join today to publish and share your own content.