Oladimeji Odunsi/Unsplash
AKRON, OH — On Monday, June 14, 2021, Akron City Council passed a resolution presented by Mayor Dan Horrigan and Council President Margo Sommerville that recognized June 19 as Juneteenth Independence Day.
On June 17, 2021, President Joe Biden proclaimed Juneteenth as a US federal holiday honoring the end of slavery in the United States.
The holiday commemorates the day freedom was proclaimed to all enslaved persons in former Confederate states by Union General Gordon Granger, on June 19, 1865, in Galveston, Texas.
Juneteenth has been celebrated by many in the African American community for over 150 years. Now Congress took an important step in declaring this day as a national holiday, said Akron Mayor Dan Horrigan.
He added, "This holiday reminds us that the journey to true freedom for African Americans continues to this day, and highlights our responsibility to be aware of our history, even when it reveals the painful struggle for equality for all. I am honored to join with our entire community in celebrating Juneteenth and to do the real work of building a more equitable Akron."
In the previous years, various organizations and groups across Akron have held annual celebrations and educational events on June 19. This year, there were several special events in and around Akron that commemorated the holiday.
The Summit County Historical Society hosted a Juneteenth Symposium where they presented a short play, "The Life of Captain John Brown". They also had the 2021 Akron Juneteenth Festival and the East Akron Reunion.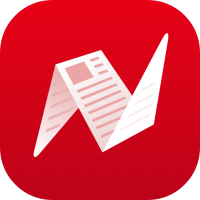 This is original content from NewsBreak's Creator Program. Join today to publish and share your own content.