Wolfgang Hasselmann/Unsplash
MENTOR, CLEVELAND, OH — The City of Mentor in Ohio, through the Lake County General Health District, is conducting mosquito treatment in most municipalities in Lake County that is densely populated.
Treatment reduces the risk of mosquito-borne diseases and provides for a more comfortable summer environment. In Ohio, mosquitoes can transmit viruses such as Eastern equine encephalitis, La Crosse encephalitis, St. Louis encephalitis, and West Nile.
Depending on where Ohioans travel, other mosquito-borne diseases can be contracted and brought back to Ohio. Those diseases include Chikungunya virus, Dengue fever, Japanese encephalitis, Malaria, and Yellow fever.
Human cases carrying these diseases have been identified within the Health District in the past. Therefore mosquitoes can be considered a public health nuisance.
The significance of mosquito-borne diseases in public health has been amplified by the recent spread of the West Nile Virus. The virus is one of the leading causes of mosquito-borne diseases in the continental United States. Cases of the West Nile Virus commonly occur during mosquito season, starting in the summer and continuing through fall. There are no vaccines to prevent or medications to treat the West Nile Virus, although most people infected reportedly do not feel sick.
The Health District is licensed through the Ohio Department of Agriculture to apply pesticides for mosquito control. The City of Mentor has its spray schedule set for Wednesday, June 23. However, as mosquito spraying is very weather dependent, the plan may change at any time due to strong winds, high chance of rain, air pollution, mechanical failures or cold weather.
For more information regarding mosquito control and spray schedules, visit https://www.lcghd.org/mosquito-control/.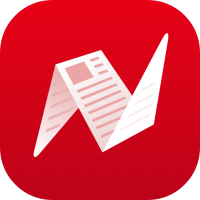 This is original content from NewsBreak's Creator Program. Join today to publish and share your own content.