CLEVELAND, OH — Water is undoubtedly one of the essential elements of life.
According to the CDC, water plays an essential role in our overall health, such as maintaining a stable temperature for our body, lubricating and cushioning joints, protecting the spinal cord and other sensitive tissues, and getting rid of wastes via urination, perspiration and bowel movements.
Tap is the most accessible source of water in our home. Proper plumbing maintenance is the best way to fulfil our liquid intake. Here are some tips you can follow to maintain your tap water quality:
Flushing means turning on the cold water faucet and letting the water run for a few minutes so that you're using the freshest tap water.
The reason behind this is when nobody's home, the water sits stagnant inside the pipes. If water has been sitting for an extended period of time, such as when you are on vacation, a few things can happen.
Chlorine, which has been added during the water treatment process to kill germs and make the water safe, can dissipate. When there is no chlorine in the water, bacteria will have a better chance to grow and cause harm.
Furthermore, stagnant water can result in corroded material from plumbing dissolving into the water. As a result, water discoloration may appear.
An aerator is a fine mesh screen screwed into the bottom of most indoor faucets. The screen separates the single stream of water flowing through your pipes into dozens of tiny streams, which reduces the volume of water while enhancing its pressure.
On the other hand, this inevitably also collects tiny mineral and plastic deposits from inside your plumbing and water heater that can flake off over time.
It only takes a few minutes to clean the aerator, and you should do it twice a year. Cleaning is also recommended after any work or modifications to your plumbing system.
Properly maintaining your water heater is one of the best ways to maintain the high quality of the drinking water delivered to your home.
If you only find any issues such as strange odor, taste, or any discoloration when you only turn on your hot water tap, yet your cold water tap is fine, it is almost likely the problem can be traced back to your water heater.
Without regular maintenance, corroded materials accumulate inside your water heater. They can enter into hot water pipes and cause your hot water to appear rust-colored.
The corroded materials can also cover the burners that heat water, preventing the water from being heated to a high enough temperature, which can cause bacterial growth in your tank and result in hot water that has a foul smell and taste.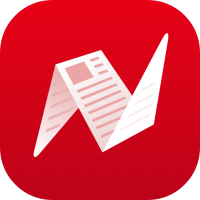 This is original content from NewsBreak's Creator Program. Join today to publish and share your own content.