CLEVELAND, OH — As part of ongoing reforms to its recycling program, the city of Cleveland is recruiting a recycling coordinator.
The city hired a consultant to assess the recycling program in order to optimize waste collection while delivering quality service to citizens. As a consequence of the study, the City leadership received a Waste Collection and Recycling report in January 2021.
The new recycling coordinator will assist in the implementation of the report's recommendations and operational solutions.
Some examples of the duties for this position are:
The coordinator will be in charge of designing and administering a specific project or program for a City agency under administrative direction.
On projects or programs, he or she acts as the administrative supervisor.
Plans, allocates, monitors, and reviews subordinate personnel's activities.
Monitors and assists in the annual drafting of the project or program's operating budget.
Furthermore, the recycling coordinator is in charge of designing and administering a specific project or program for a City agency under administrative direction.
The coordinator will also write financial and narrative reports, as well as program applications. They are responsible for informing municipal officials and/or public and private entities about project/program status and information. They may also be in charge of staff allocated to the project. Finally, they must carry out other relevant tasks as needed.
As for the minimum qualifications, candidates are required to have a high school diploma or a GED. A bachelor's degree in business or public administration, social sciences, or a closely related subject from an accredited four-year institution or university is preferred.
Two (2) years of full-time, paid program management experience with increasing responsibilities is necessary. The ability to lift and carry thirty (30) pounds is required. A valid driver's license from the state of Ohio is also required.
Some of the job functions for this position are:
Initial development of a new city recycling brand and deployment of a new recycling program using that brand.
Management and coordination of "opt-in" and "opt-out" user tracking and notifications, as well as the provision and removal of recycling carts as needed.
Responsibilities include communication planning, resource management, education and awareness initiatives, neighborhood seminars, presentations and outreach events.
Implementing recycling messaging and programs, as well as developing regional drop-off infrastructure, in collaboration with other agencies and community organizations.
Assisting division management with recycling and trash program contract administration.
Working with the City Council to educate them on trash reduction and recycling issues, and reporting on their progress on a regular basis.
As needed, educating City employees and Division of Waste Collection personnel on the recycling program.
Working with 311 and other customer service representatives to ensure that the contact center has up-to-date and accurate information, and to follow up on resident requests.
Managing the construction and regular updating of social media accounts (Facebook, Twitter, LinkedIn, Instagram, YouTube, and so on).
And many more.
If you are interested or if you consider yourself suitable for this position, you can find more information as well as access to apply by visiting governmentjobs.com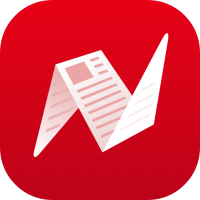 This is original content from NewsBreak's Creator Program. Join today to publish and share your own content.