AKRON, OH — The City of Akron is on the lookout for applicants to join their police force.
In support of the Police Division's purpose and ideals, this involves general duty public protection, law enforcement, and criminal investigation work. Employees of the Ita are responsible for maintaining public order, preventing crime, detecting and arresting violators, protecting life and property, and enforcing all criminal laws of the State of Ohio and the City of Akron's ordinances.
Employees will work under the general supervision of a superior officer and in accordance with rules, regulations, established procedures and standards, and rigorous training; however, emergency situations, public danger, personal danger, civil disorder, and sensitive public opinion necessitate quick decisions, tact, courtesy, and mature judgment.
Employees are held accountable for their actions both on and off the job.
Some characteristics of the work include:
Employees are to detect criminal activity, investigate, and decide whether an arrest and further interrogation are necessary; contact citizens on a regular basis; listen to citizen complaints and respond to citizen queries during their shift, and respond to service or assistance requests.
They are also to maintain the privacy of law enforcement matters and other departmental affairs, determine whether or not all of the elements of a crime have been met, and establish command of the situation if needed.
Officers are required to protect themselves, citizens, and other staff from harm, interview victim(s), witness(es), and suspect(s), exercise discretion when deciding whether to make an arrest or issue a summons, maintain traffic control, and carry out relevant investigations, among others.
Minimum qualifications for this position include:
GED or graduation from an approved high school. At the time of the written examination, candidates must be between 21 and 40 years old. A valid Ohio operator's license is required.
Candidates must be able to perform the fundamental functions safely, with or without reasonable accommodations. Candidates must meet Ohio Law's physical requirements to become certified Ohio Peace Officers and maintain departmental physical requirements.
The written exam will take place on July 30 and 31, 2021. The exact date, time, and venue will be announced later. Written tests, the Ohio Peace Officer Training Commission (OPOTC) physical fitness test, and a thorough background investigation, which will include a polygraph and other elements, will all be part of the selection process.
To advance in the selection process, you must receive a passing score on the competitive examination. Applicants who provide incorrect or incomplete information during any stage of the selection process may be rejected or terminated after being appointed. After getting a conditional offer of employment, the candidate must pass a complete medical examination and psychiatric test before being appointed.
To be considered for full-time appointments as probationary police officers, candidates must achieve the minimum qualifications and standards mentioned in this notice, as well as pass all components of the selection process. Random drug testing is required for this position.
In employment or the supply of services, the City of Akron does not discriminate based on race, color, national origin, ancestry, sex or gender, sexual orientation, gender identity, genetic information, religion, age, disability, or military status.
To apply, visit https://www.governmentjobs.com/careers/akron/jobs/3024276/akron-police-officer?page=1&pagetype=jobOpportunitiesJobs.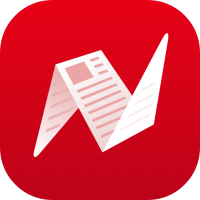 This is original content from NewsBreak's Creator Program. Join today to publish and share your own content.