How much do you hate cold showers?
If you're anything like me, your response will be something along the lines of "a lot."
After all, each of us has a natural tendency to avoid discomfort and focus solely on what will make us happy in the present moment. In the words of David Goggins:
"You are in danger of living a life so comfortable and soft that you will die without ever realizing your true potential."
For many years, I found myself in the same position that you currently find yourself. The truth is that I was afraid of embracing the discomfort, conquering my fears, and stepping far outside of my comfort zone.
But I've since learned that having a daily cold shower has incredible mental health benefits that will change your life. So if you want to begin changing your life, below are a collection of reasons why having cold showers is the best place to start.
Improve Your Blood Circulation
It's no secret that cold showers cool down your internal body temperature, allowing you to cool down effectively. Quoting an article published by Healthline:
"Exposure to cold temperatures triggers the circulatory system to reduce inflammation and can help prevent cardiovascular disease."
Ever since I started having cold showers, I've noticed a collection of life-changing benefits that have greatly improved my health. For example, I've noticed that my immune system has strengthened, and I have a lot more energy throughout the day to focus on the things that matter.
So if you want to have more endurance & greater mental clarity, cold showers are certainly a great daily habit to start.
Relieve Depression
Due to the intense feeling of cold water running down your skin, cold showers have been researched and found to have helped many people suffering from depression.
This happens when the cold water hits the receptors on your skin, which sends a vast amount of electrical signals to your nerve endings on your brain. It'll thus be creating an anti-depressant effect and helping you boost your mood.
Currently struggling with depression due to chronic stress from university, I've recently been spending up to 13 hours a day working on assignments.
The only solution I found was to take a 3-minute cold shower, which massively helped increase my self-esteem. As a result, I was able to re-focus and eject the negativity from my system.
Increase Alertness
We all want to seek comfort as it's human nature; we dread to think of hopping into the shower and have cold arctic water run down our skin. We perceive this as horrifying than soothing.
"The cure for pain is in the pain." — Rumi
However, deep breathing is a natural response to the shock of cold water on our body. As a result, we take in more oxygen than usual, which gives us a faster heart rate & a higher percentage of fresh oxygenated blood.
I've found that taking cold showers is a great way to feel stimulated throughout the day, as it makes me feel alert within a few moments of waking up. So if you want to feel energized throughout the day, they could massively help you, too.
Ease Stress
When you get into a source of cold water or the shower without letting the water heat up, you become more hardened on your inside. This makes you increasingly tolerant of stress and disease resistance.
A study found that cold showers drastically decrease uric acid levels during and following exposure to a cold stimulus.
Within it, 10 healthy people that regularly went for a swim in ice-cold water during the cold months adapted to repeated oxidative stress.
Cold showers certainly help to ease the stress from university and other aspects of my daily life. So if you want to reduce your inner tension after school or work, they are certainly a great habit to implement.
Ease Weight Loss
Research shows that cold showers can help to promote weight loss amongst individuals. Quoting an article published by Live Strong:
"Shivering increased the level of a hormone called 'irisin,' which triggers brown fat production in a way that's similar to exercise."
I've always had a problem with losing weight, especially quickly and efficiently, but cold showers have enabled me to lose up to 1–2 pounds a day.
Now, I've still got quite a ways to go to get to my target weight. But so far, I have lost over 22 pounds since having daily cold showers, and I feel so much better, which allows me to pursue more discomfort each day.
However, doing this will differ from person to person, just as a 50-year-old and an 18-year-old will have a considerable difference in metabolism and general health, so, theoretically, it'll be harder as you get older.
Take the leap and start as soon as you're comfortable with cold showers. They changed my life for the better, and I'm sure they will change yours, too.
Follow me to see more articles like this.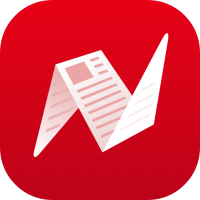 ...