We all know the Hoosier state has produced some of the best athletes in history. But what about Indianapolis, specifically?
Many elite athletes have called this city home at some point in their lives. There are too many to cover, so this will just be a quick look at some of the extraordinary talents that come from Indianapolis.
Some of your favorites may not appear on this list, and there may be a few you haven't heard of—but they've been key athletes in their specific sport.
Again, this is just a quick overview and will be in no particular order.
Tommy Hunter
Major league pitcher Tommy Hunter was born in Indianapolis in 1986. He went to Cathedral High School and was actually a two-time all-city player of the year in both 2004 and 2005.
Hunter attended the University of Alabama and won a gold medal at the World University Baseball Championships in 2006.
The Texas Rangers drafted Hunter in the 2007 draft. He has played for Cleveland, Baltimore, Philadelphia, the New York Mets, and the Chicago Cubs.
In 2010, he led the American League with an impressive .765 winning percentage.
Kenny Irwin Jr.
Kenneth Dale Irwin Jr. was born in Indianapolis in 1969 and was a stock car racing driver. Irwin Jr. took up driving at a young age but was also a varsity soccer player. He attended Lawrence North High School.
As a teenager, he raced in the IMSA with the American Challenge stock car series. Irwin Jr. then moved on to the United States Auto Club where he raced in the USAC sprint car series. He was named rookie of the year in 1993.
He did very well in the USAC and was the national midget series champ in 1996. It was then when many started to compare him to NASCAR star, Jeff Gordon.
Irwin Jr. moved to NASCAR and appeared in all three of their national touring series. Irwin Jr. ended up with two victories before he tragically passed away in 2000.
Chuck Klein
You may not know the name Chuck Klein, but he's an important figure in the history of baseball. Born in Indianapolis in 1904, Klein would be nicknamed "the Hoosier Hammer."
Klein would play for the Phillies, Cubs, and Pirates. He led the National League in home runs an impressive four times. He also won the NL MVP in 1932.
Klein was just one of a handful of players to first win a batting Triple Crown. He was also one of the very first players to hit four home runs in a single game.
Klein set the NL record for extra-base hits in 1930 with 107. He also accomplished many other firsts, one notable one being the first player to be selected to the All-Star game as a member of two different teams.
Lauren Holiday
Holiday was a professional soccer player born in Indianapolis in 1987. She played soccer at a young age and often played on boys' teams because of her advanced ability.
She attended Ben Davis High School and was named Metro Player of the Year in 2004. In 2006, she was named as an All-American and was also the Gatorade Player of the Year.
Holiday had a ton of accomplishments growing up and was an All-American three times. She would go to UCLA, where she was not only a first-team all-star but the freshman player of the year.
She was the first player ever to be a first-team all-star in all four years of her college career. She played for the American national team from 2007-2015, where she won two Olympic gold medals.
Holiday also won FIFA Women's World Cup Championship. Along with all this, Holiday was named the 2007 U.S Soccer young athlete of the year, and then in 2014, was named the U.S soccer athlete of the year.
Greg Oden
Greg Oden is an NBA player who moved to Indiana at a young age. Like Kenny Irwin Jr., Oden also attended Lawrence North High School in Indianapolis.
He led his team to several championships before being named National Boys Basketball Player of the Year in 2005. He then went on to win the Gatorade player of the year the next season.
Oden would attend Ohio State University starting in 2006. In 2007, he was voted the conference's Defensive Player of the Year.
He and his team made it to the 2007 National Championship. In that game, Oden put up 25 points despite losing to the Florida Gators.
Oden was then selected first overall by the Portland Trail Blazers in the 2007 NBA draft. An injury caused him to miss the entire 2007-2008 season and he wouldn't make his official debut until 2008.
Oden would play for the Miami Heat and injuries would cause him more issues throughout his career which prevented even more accomplishments.
Oscar Robertson
Just in case you don't know about Oscar Robertson: he was a standout NBA player, and his legacy is incredible. Robertson's family moved to Indianapolis when he was a baby.
Robertson also loved baseball growing up, but still excelled in basketball. He was coached by the legendary Ray Crowe. And this is where it gets interesting: Robertson played for the Crispus Attucks High School team as a sophomore in the 1954 state championships.
If you know your movie history, you know where this is going. This is the Attucks team that lost to Milan in the semi-state final. Milan is who they would base the movie Hoosiers on.
Robertson would be a key part of winning a state championship in 1955. This would be the first team from Indianapolis to win a state title.
The next season: they had a perfect 31-0 record. They then won a second straight Indiana State title. This made them the first team ever in Indiana to have a perfect record and 45 straight wins.
Robertson eventually went to the University of Cincinnati where he averaged an incredible 33.8 points per game. In each year he went there; he won the national scoring title, was an All-American, and was college player of the year.
He also set 14 NCAA records along with 19 different school records. And this is all before he even got to the NBA. Robertson played for the Cincinnati Royals and also the Milwaukee Bucks. Here are just some of his accomplishments:
12-time All-star
MVP winner
11-time All-NBA team
Brought the Bucks their first title in 1971
First player in NBA history to average a triple-double for a season
Voted one of the 50 greatest players in NBA history
Final Thoughts
Again, this list is just a small sampling of the incredible athletes that have called Indianapolis home. There are so many more to cover and you may have your own personal favorites.
This small list just gives you a look at the wide range of talents that have had made a tremendous impact on their particular sports.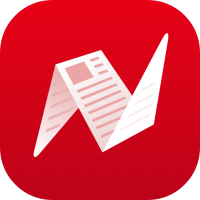 This is original content from NewsBreak's Creator Program. Join today to publish and share your own content.