Indiana is a state that's noted for its great sports. But it's provided a lot of other talents to the world, specifically through Indianapolis.
We often think that actors and celebrities only come from places like Hollywood or New York, but they come from your own town, too.
There are many to cover, so this will just be a quick look at some of the famous people who have called Indianapolis home at some point. So, here we go in no particular order.
David Letterman
The king of late night. David Letterman was born in Indianapolis in 1947. He started out as a weatherman and worked for several TV channels. But he had the desire to entertain, and for comedy.
He took a risk and moved out to Los Angeles in 1975. He started doing standup comedy and worked at the famous Comedy Store. A talent scout for the Tonight Show with Johnny Carson then spotted him.
Letterman would make several appearances over the years and was actually Carson's pick to replace him before that went to Jay Leno.
Letterman eventually got his own daytime talk show, which turned into Late Night with David Letterman, where he changed the late-night landscape forever.
Brendon Fraser
Brendon Fraser was born in Indianapolis on December 3rd, 1968. He was the youngest of three brothers and the family moved around quite a bit when he was younger.
Fraser attended a boarding school in Canada and also spent some time in London, England. He went on to study acting at college and decided to move to Hollywood.
Fraser found a niche in lighthearted comedies and starred in several notable films through the 90s and 2000s. Some of his notable roles include movies like.
Encino Man
George of the Jungle
The Mummy Trilogy
Journey to the Center of the Earth
Joyce DeWitt
If you grew up in the 70s and 80s, you were probably a fan of the popular TV show, Threes Company. This was one of the most-watched shows in the country, and Joyce DeWitt was a big part of it.
DeWitt played the role of Janet Wood and was a huge part of the show's success.
DeWitt grew up in a suburb of Indianapolis called Speedway. She started acting at age 13 and this encouraged her to move to California to pursue a career in acting.
She landed the role of Janet after the show had started. She took over the role for the second pilot of the series and stayed with the show from 1977 to 1984.
Vivica A. Fox
Vivica A. Fox was born in Indiana and went to Arlington High School in Indianapolis. She was interested in entertainment and was a talented dancer.
She went out to California in 1982 and became a dancer on the show Soul Train. She appeared in several commercials and then got a role on Days of Our Lives.
This led to many guest appearances on several big shows including:
The Fresh Prince of Bel-Air
Beverly Hills 90210
Matlock
Family Matters
Fox would reconnect with her Fresh Prince co-star, Will Smith, in 1996's Independence Day. This would lead to many other movies including Soul Food, Boat Trip, Kill Bill, and Ella Enchanted.
Steve McQueen
The iconic Steve McQueen was born in 1930 in a suburb of Indianapolis called Beech Grove. He would go on to become one of the biggest box office draws of all time.
They nicknamed McQueen the "King of Cool" as he created an image and persona that drew in a massive audience. He appeared in several big movies, including The Cincinnati Kid, The Thomas Crown Affair, Bullitt, Le Mans, and the Great Escape, among many others.
McQueen appeared in some of the most iconic car chase scenes in movie history, especially in the movie Bullitt. This involved a spectacular car chase through the streets of San Francisco.
Final Thoughts
This list just scratches the surface of all the extraordinary talent that comes from Indianapolis. There is such a wide range of talent from the area that has been a major force in the entertainment world.
It's interesting to look at some of the talents that come from your own backyard, and have entertained millions.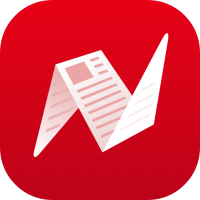 This is original content from NewsBreak's Creator Program. Join today to publish and share your own content.