The city of Cleveland is home to several famous people. Some you may know come from here, and some may be a surprise to you.
This will be a quick look at just a few of the people who have called Cleveland home at some point.
This list will just scratch the surface, as it's impossible to include everyone. It's also in no particular order but provides a nice sampling of the talent that has called the city home at some point.
Bob Hope
One of the most beloved entertainers in history moved to Cleveland at a young age. He grew up with an interest in all forms of entertainment including dancing, singing, and acting.
He took an interest in comedy and became a Vaudville performer. Some of his characters and sketches were based on his time living in Cleveland.
Hope would appear in countless movies and even acted on Broadway. He also did notable work with the U.S.O and entertained the troops for years.
He was even made an honorary veteran of the U.S. Armed Forces.
Steve Harvey
Steve Harvey has done a bit of everything. He's been a standup comedian, game show host, actor, and author.
Harvey moved to Cleveland at a young age. He lived on East 112th street that went on to be named "Steve Harvey Way."
Harvey was a famous standup comedian in his early days and regularly appeared--and hosted--Showtime at the Apollo. He then went on to host the Steve Harvey Show Morning Show.
From there, he became a regular host on TV shows such as Family Feud, and Celebrity Family Feud.
Arsenio Hall
Arsenio Hall was born in Cleveland in 1956. He would go on to change the shape of late-night talk shows.
Hall came in during an era where late-night talk shows may have been seen as boring. He brought a youthful new energy to late night.
The Arsenio Hall Show was required viewing during the 90s as it offered a hip alternative to things like The Tonight Show.
Hall has noted that even though Johnny Carson was attracting a lot of viewers, Hall was interested in the kids of those viewers to watch his show.
Besides the famous talk show, Hall has also appeared in movies like Coming to America and Harlem Nights.
Paul Newman
Paul Newman is one of the all-time legendary Hollywood actors. He was born in 1925 in a suburb of Cleveland. Newman served in the U.S. Army before he got into entertainment. He also spent time as a racecar driver.
Some of his big movie roles include The Hustler, Cool Hand Luke, and Butch Cassidy and the Sundance Kid. Newman has won Acadamy Awards, Emmys, Screen Actors Guild Awards, and several Golden Globes.
Newman passed away in 2008 and leaves behind one of the greatest careers in Hollywood history.
Halle Berry
Halley Berry is one of the most famous actresses of our time. She was born in Cleveland in 1966 and was named after Halle's Department Store which was a famous Cleveland landmark.
Berry became a model and finished as the first runner-up in the 1986 Miss USA pageant. She then went on to appear at the Miss World pageant the same year where she finished in sixth place.
Berry then went into the world of acting. She appeared in the Flinstones Movie and Bullworth. She then would star in Monsters Ball which she would win an Academy Award.
Some other notable movies she's appeared in include:
X-Men
Die Another Day
John Wick: Chapter 3
Kingsman: The Golden Circle
Final Thoughts
This is just a small example of the famous talent the has come from Cleveland: but you can see how impressive it is.
The city has produced some outstanding talent that has made a major impact on pop culture and society.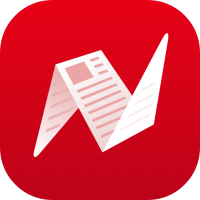 This is original content from NewsBreak's Creator Program. Join today to publish and share your own content.