Does your phone work for you, or against you?
We all know how one alert immediately distracts you.
Whatever you are working on gets interrupted. Even if you don't pick your phone up, that alert is still bouncing around in your head and you can't think about anything else.
The best thing is to put your phone away. But what if there are some specific notifications you need while working? Up to now, you can't separate what you need from what's unnecessary.
iOS 15 may have just solved that problem.
Stay Focused on What's Important
Apple is calling this new productivity update "focus." It will be found in your do not disturb settings where it will now be listed as "focus."
The easiest way to access it is by long-pressing the moon icon in your control center.
The new pop-up will have a notification that says "stay focused on what's important." Now, you will see a few different categories related to focus. You can create your own, but some popular ones include:
Do not disturb
Sleep
Personal
Work
Mindfulness
You can even create a home/evening focus setting that will limit the distraction as you unwind from the day.
These new settings will let you focus on specific tasks, and can be applied across all devices. With each category, you can customize it to only allow certain notifications.
For work, you may only want a few colleagues or partners who can contact you while you have this setting on. This is perfect if you are working on a specific project and only need the input of a few individuals.
Under the personal setting, you may only want emergency contacts to come through, or just specific friends or family when you need to be switched off from work.
You can also set up automated messages depending on which category you use. Let's focus on "work" as it's the most practical for this article.
When you edit the work category, you get a few options for what you want to allow through.
Here is where you can "share a status." This lets people know you are working and why you aren't responding.
This is also where you can allow important people access to you while you have this setting on. You can edit this under "don't miss out."
There is also an option to turn your "do not disturb/focus" setting on automatically. You can choose for it to come on at a specific time each day.
Another outstanding feature here is that you can have it turn on at a specific location.
Changes like this  give us the opportunity to boost our productivity.
Limiting Notifications
The other significant change with iOS 15 to help with productivity is how you can control notifications.
Now, when you go into "focus" in your settings, you can turn off notification badges or just hide them. After you tap on "focus" in your settings, go into "do not disturb."
Then, go to "options." You can now turn off notification badges or hide them when "focus" is turned on. Now, notifications won't show on your home screen, so you won't be distracted while you're working.
This one is incredibly helpful. As much as you may want to limit distractions while working, it can be helpful to still keep your phone close by.
You may use it to play music and podcasts, so you still need access to it. But if it's close by and you see a notification badge pop up, we all know how badly we want to check them.
This is great because those little red circled numbers on the upper right of an app icon can be hard to ignore. This feature hides all of those. When you turn notifications back on, all those little red badges will pop back up.
Keep Your Phone Boring
"Keep your phone boring" is a great tip to controlling your phone instead of it controlling you.
The more boring your phone is, the less of a burden it becomes in your life. That means deleting all the distracting apps that don't really provide any value.
After adopting this approach, you'll find myself checking it far less, as there just isn't that much on it vying for my attention. This can really help productivity.
But we still need our phones — and they're incredibly helpful and important when used correctly. Despite keeping my phone as boring as possible, there are still a lot of distractions that it creates.
We still need communication, contact, information, and messages — but these distractions can ruin your workflow. As of the day of publishing this, iOS 15 has been fully rolled out.
Besides all the usual updates, it has introduced some great new features to keep you focused and in control of your productivity.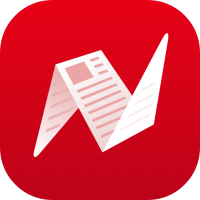 This is original content from NewsBreak's Creator Program. Join today to publish and share your own content.