Madison, Wisconsin, has been home to many outstanding people. It's a great place to live, visit, and is in a unique setting in North America.
Whether or not you are from here, there are some pretty interesting people who have called this place home at some point. This is a look at some of the most famous people from Madison.
This is just a small sampling, as it would take a while to cover everyone. This is also in no particular order, and even though some may be inadvertently left off this list, it still shows you the talent that call this place home.
Frank Lloyd Wright
Frank Lloyd Wright is one of the most famous American architects ever. He was also an educator and designer. His big contribution to the world of architecture is what he called "organic architecture."
This is a style that made his designs connect in harmony with the environment, and also humanity.
Wright had a grand vision for the landscape of America. He even had his own suburban development, called Broadacre City.
You may not know his work, but you've probably seen it. Doc Brown's house in Back to the Future was a Frank Lloyd Wright, as was the house from the Brady Bunch.
Oscar G. Mayer Sr.
Yes, there is a connection between Madison and the beloved hotdogs. Oscar G. Mayer Sr. is the son of the legendary Oscar Mayer--who many never knew was a real person.
Mayer Sr. was born in 1888. He helped out in the family store in Chicago before attending Harvard. In 1919, Mayer set up a meatpacking plant in Madison. This would be the major processing plant for the company.
Over his time--and under his leadership--the company grew from $4 million in earnings a year up to $300 million.
Chris Farley
One of the most beloved comedians of all time was born in Madison in 1964. Farley was an entertainer his entire life and was always the class clown.
He worked at "Second City" in Chicago where he would catch the eye of Saturday Night Live. It was while at Second City that Farley would develop some of his most famous characters.
One such character was motivational speaker Matt Foley. Once he got to Saturday Night Live, Farley soon became a standout star and the whole world got to witness his specific brand of physical comedy.
John Bardeen
You may not know the name John Bardeen, but it's hard to picture modern life without him. Bardeen is the man who invented the transistor.
The transistor is the key component of electronic devices and is at the heart of all modern computing. This invention changed the electronics industry forever.
The device you're reading this on right now wouldn't be possible without John Bardeen.
Bardeen was born in Madison on May 23, 1908. He went to Princeton University before serving in World War II. When he returned, he went to work for Bell Labs.
The transistor was invented in 1972, and Bardeen remains the only person in history to be awarded the Nobel Prize twice in physics.
Clyde Stubblefield
One of the most important drummers in history was a resident of Madison until he passed away in 2017.
Stubblefield was a drummer for James Brown and developed some of the most influential drumbeats ever recorded.
His most famous would be the drumbeat for "Funky Drummer" by James Brown. This drumbeat has been sampled thousands of times.
This drumbeat became the foundation for hip-hop music and has been used by artists such as Public Enemy, LL Cool J, the Beastie Boys, and Run DMC.
Stubblefield was considered the second greatest drummer ever by LA Weekly, and a pair of his autographed drumsticks reside in the Rock n Roll Hall of Fame.
Final Thoughts
As mentioned, this is just a small sampling of people who have called Madison home. This list shows you what a unique and wide range of talent comes from this town.
There are many more, but each of these individuals was able to impact the world with their own unique talents.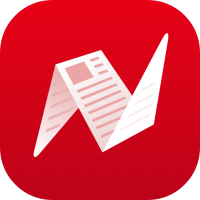 This is original content from NewsBreak's Creator Program. Join today to publish and share your own content.