Chicago is one of the great American cities. It has a lot of history, a unique location, and is home to many great sporting teams.
Over the years, many famous people have called Chicago home. This will be a look at some of the famous celebrities that you may or may not know come from Chicago.
This list could be very long, but this will just be a short sampling of some of the talents from the Windy City.
Oprah Winfrey
Oprah Winfrey is one of the most influential media personalities of all time. She has built a gigantic empire that has impacted people around the world.
She started as a regular reporter before getting her own talk show. This show lasted for years and soon became one of the most influential things on television.
Oprah expanded her empire and her approval of any product or service instantly skyrocketed it into a bestseller.
Steve Carell
The great Michael Scott from "The Office" is a Chicago native. Besides "The Office," Carell has appeared in countless films including "The 40-Year-Old Virgin," "Evan Almighty," "Anchorman," and the "Despicable Me" franchise.
While living in Chicago, Carell performed in the famous "Second City." This is where comedians would go to grow their craft and graduate to places like Saturday Night Live.
Carell became a correspondent for the Daily Show before getting the famous role on the Office in 2005.
Cindy Crawford
One of the most famous supermodels of all time was born in 1966 and was also a favorite of Michael Scott! ("they lack a certain 'Crawfordness'").
Crawford attended Northwestern University, but when she was in high school, she got a call to be a model for a clothing store. She soon landed her first magazine cover.
At age 17, Crawford was runner-up in Elite Model Management's "Look of the Year" contest. She soon moved to New York and signed with Elite New York where her career took off like wildfire.
Walt Disney
One of the most famous human beings in our modern era was born in Chicago in 1901. The name is so famous that many people today don't even know Walt Disney was a man instead of one of the biggest companies on earth.
Disney had an early interest in drawing and became an illustrator when he was 18. In the early 1920s, he and his brother Roy moved to California to set up "Disney Brothers Studios."
One of his first creations was a cartoon mouse named Mickey.
They then created some of the earliest animated features before taking on groundbreaking film projects. One of the first was 1937s "Snow White and the Seven Dwarfs."
Today, Disney is one of the fabrics of our popular culture and his work has touched every corner of the globe.
Tina Fey
One of the great comedy creators of our time lived in Chicago. Tina Fey was born Elizabeth Fey (This is why she goes by Elizabeth Lemon on 30 Rock) in 1970 and moved to Chicago after college.
Fey ventured into comedy at Second City in Chicago. This got her noticed by Saturday Night Live where she became one of their all-time best performers. She soon became co-anchor for Weekend Update along with Jimmy Fallon.
When Fey left SNL, she went on to create movies like "Mean Girls," and TV shows such as 30 Rock and The Unbreakable Kimmy Schmidt.
Harrison Ford
Many actors are lucky to become one iconic character over the course of their career: Harrison Ford has become several.
Born in Chicago in 1942, Harrison Ford became one of the great movie characters of all time as he starred as Han Solo in Star Wars.
Ford then went on to become another iconic character, this time playing Indiana Jones. Besides those movies, he has also starred in some other massive films such as "Bladerunner," "The Fugitive," "Air Force One," and "American Graffiti."
At one point, Ford was the highest-paid actor in the world.
Final Thoughts
There may not be a city anywhere that has as much talent as Chicago. When you begin to look at those that call it home: it's an endless list of influential people.
Whereas New York and Los Angeles are always regarded as places where the most famous people come from--Chicago may actually have them beat.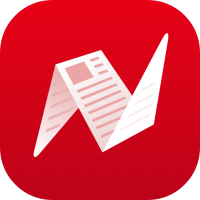 This is original content from NewsBreak's Creator Program. Join today to publish and share your own content.