Dallas is the hometown of some high-level sports teams. But it's not just the pro sports teams that make the city stand out: it's the athletes that call it home.
Over the years, some truly phenomenal talent has come from this city. Some were born here, some grew up here, and some now call it home.
There are many to choose from, so a list like this is just a small sampling of the tremendous talent from Dallas and is in no particular order.
Ernie Banks
The Hall of Fame baseball player was born in Dallas on January 31, 1931. Banks is considered one of the greatest baseball players in history and was a standout shortstop and first baseman.
Banks played for the Chicago Cubs from 1953 to 1971. Besides being an MLB Hall of Famer, he was also voted to Major League Baseball's All-Century Team.
Banks retired after the 1971 season, finished with 500 home runs, and even won the Presidential Medal of Freedom.
Troy Aikman
It's hard to think of the NFL legend as anything other than a top-notch quarterback, but Aikman almost went in an entirely different direction.
He was also a standout baseball player and was offered a contract by the New York Mets right out of high school.
Aikman, of course, ended up going to college and eventually to one of the most famous pro sports teams of all time: The Dallas Cowboys.
Aikman was unique because he played his entire career with one team. He has now moved on to broadcasting and is still an important part of the Dallas landscape.
Dennis Rodman
The bad boy of the NBA grew up in Dallas. Despite his legendary career on the hardcourt, Rodman was not a great athlete growing up. He barely played sports and was often cut from the basketball and football teams.
If he did make a team: he sat on the bench more than he played. He graduated high school without many prospects for his future.
But then he shot up more than eight inches. Rodman went from 5'11 to 6'7 and this changed his life.
He was soon recruited by a small college in Texas and would end up being drafted by the Detroit Pistons.
He bounced around the NBA for a bit before being traded to the Chicago Bulls which is where he would turn into a household name.
Chris Bosh
The NBA all-star was born in Dallas in 1984. Growing up, Bosh also participated in baseball and karate. He obviously excelled in basketball.
Bosh went to Lincoln High School in Dallas and led the team to a perfect season. In high school, Bosh was already 6'11.
He then went on to play college basketball for Georgia Tech before being drafted fourth overall in the 2003 NBA draft by the Toronto Raptors.
In any other year, Bosh may have gone first overall, but this was one of the strongest draft classes in NBA history as LeBron James, Dwyane Wade, and Carmelo Anthony were also selected.
Bosh was a big part of the Raptors but found even more success as a member of the Miami Heat.
Michael Johnson
One of the greatest athletes in history was born in Dallas on September 13, 1967. Johnson is one of the greatest sprinters in American and Olympic history.
He has held several world records, including the 200 m and 400 m. Johnson has won eight World Championships along with four Olympic gold medals.
He is also the only male sprinter to win both the 400 and 200 gold at the same Olympic games.
Clayton Kershaw
Born in Dallas in 1989, Clayton Kershaw is one of the best pitchers in the Major Leagues. Kershaw started playing Little League Baseball and attended Highland Park High School.
His development in high school made him a can't-miss prospect, and they considered him the top high school pitcher for the 2006 draft. The L.A. Dodgers chose Kershaw seventh overall.
Up to this point, Kershaw has played 13 seasons, won the Cy Young award three times, is an eight-time all-star, and has one of the lowest ERAs in the modern era.
Final Thoughts
The athletic talent from Dallas is truly outstanding. This list represents just a few of those elite athletes, as there are many more.
This list gives you an idea of the world-class athletes from the city who have gone on to become some of the very best in their sport.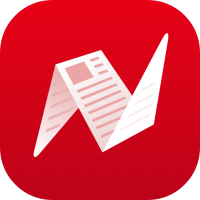 This is original content from NewsBreak's Creator Program. Join today to publish and share your own content.