Dallas is a city full of talent. From the actors to the athletes, the city has produced many outstanding people.
We often think that the biggest celebrities we know only come from places like Los Angeles or New York, but cities like Dallas offer quite a lot.
This is a look—in no particular order—of some famous people that you may or may not know come from Dallas.
Troy Aikman
One of the best football players ever makes his home in Dallas. He was born in California and was a multi-sport athlete. He excelled at baseball and was even offered a contract with the New York Mets right out of high school.
Aikman preferred football and accepted a scholarship to the University of Oklahoma. He then transferred to UCLA and became the first pick overall in the 1989 draft. Aikman of course was selected by the Dallas Cowboys where he played the entirety of his career.
After his hall of fame career, Aikman moved into broadcasting and remains a famous part of Dallas history.
Kelly Clarkson
The Texas native is not just an award-winning singer but was the very first winner of American Idol. She won the inaugural season back in 2002. Her breakthrough album was 2004's Breakaway. This was a massive success and sold over 12 million copies.
Breakaway had some of her biggest hits including "Since U Been Gone," and "Because of You." At this point in her career, Clarkson has sold 25 million albums along with 45 million singles.
She now has her own talk show called "The Kelly Clarkson Show."
Mark Cuban
The billionaire entrepreneur is a big part of the city of Dallas as he is the owner of the Dallas Mavericks NBA team.
Cuban moved to Dallas in 1982 and first found work as a bartender. He then became a software salesman. This led him to start his own computer company called "MicroSolutions." The company grew quickly and was soon worth $30 million.
Cuban was one of the first people to pioneer the concept of webcasting. As the internet grew, people weren't sure everything it was capable of and Cuban helped to create the ability to webcast college basketball games.
This led him to create more startups and amass a net worth of over $4 billion.
Selena Gomez
One of the biggest pop stars in the world was born in Grand Prarie, Texas in 1992. She started as a child actor appearing on Barney and Friends. She was then cast on the Wizards of Waverly Place in 2007.
Gomez appeared in several movies while also launching a singing career. She signed her first deal at age 16 and would continue to make music, TV, and movies.
Gomez has now sold over 7 million albums along with 22 million singles. She also has one of the largest followings of anyone on social media and has turned into a full entrepreneur.
Dennis Rodman
One of the most famous--and notorious--basketball players of all time grew up in Dallas. The interesting thing is that Rodman was never considered a top athlete when he went to high school.
He was constantly cut from the basketball and football teams, and if he did make a team: he sat on the bench. He graduated high school and then went through a serious growth spurt. He shot up from 5'11 to 6'7.
This got the attention of a college in Texas where he began to excel in basketball. He went on to become the 27th pick of the 1986 NBA draft where he was taken by the Detroit Pistons.
It wasn't until he was traded to the Chicago Bulls where his career truly took off and helped launch him into a household name.
Final Thoughts
This is just a small sampling of talent from the Dallas area. You can see what a wide range of diverse talent comes from here.
This list just scratches the surface but gives you some insight into the famous people that have called this city home.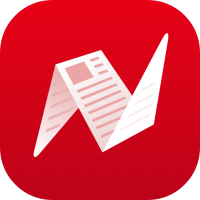 This is original content from NewsBreak's Creator Program. Join today to publish and share your own content.