Erie has produced many talented people. Whether it be actors, musicians, or inventors: many unique individuals call Erie home.
When it comes to elite athletes, Erie has also produced some true standouts. There are many to choose from, so this list will just be a small sampling to show you the athletic talent that comes from the city.
This list is in no particular order and may include some people you've never heard of: but they are still standouts in their particular sport.
James Carr
A name you may not know, but an exceptional talent. James Carr was an Olympic wrestler. He was born in Erie in 1955. He competed for many years and appeared at the 1972 Olympic games.
What makes Carr unique is that he was the youngest ever American wrestler to appear at the Olympic games.
Art Baker
Baker is a truly unique talent. Born in Erie in 1937, Baker was a standout athlete. He was a star football player. He played college football at Syracuse and became an All-American as a fullback.
Baker would then go on to play with the Buffalo Bills.
At the same time as he was a college football star, he was also a standout wrestler. In 1959, he also became an NCAA wrestling champion. He was the only college athlete to win a division one championship in the same year in two different sports.
Fred Biletnikoff
Biletnikoff was a star in the early days of the NFL. Born in Erie in 1943, Beiletnikoff would play college football for Florida State University.
As a senior, he led the country in receiving touchdowns and yards. An award is now named after him to recognize the most outstanding receiver in the NCAA.
Biletnikoff went on to play professionally the Oakland Raiders. He played in the second Super Bowl, and in Super Bowl XI; he won the championship while also picking up MVP honors. Biletnikoff was also:
a two-time all-star
chosen to the Pro Bowl four times
won five AFL title games
won 5 AFC championship games
Kayla McBride
McBride was born in Erie and is a true basketball talent. She started out at Villa Maria Academy and was the Pennsylvania player of the year in 2010.
McBride would attend Notre Dame University and was a senior when the Irish went undefeated in the 2013/14 season. She finished her college career with 1876 points.
McBride was taken third overall by the San Antonio Stars in the 2014 WNBA draft. She would play in every game her first season and led the team in scoring.
The Stars would move to Las Vegas, where they are now the Aces, and in 2021, McBride would join the Minnesota Lynx.
Bob Sanders
A true defensive specialist, Sanders is a professional football player from Erie. He played football for Central Tech High School.
His football career would continue when he played for the University of Iowa. The Indianapolis Colts then drafted him in the second round of the 2004 NFL draft.
In 2007, they named him the defensive player of the year for the NFL. He would then win the Super Bowl at Super Bowl XLI and was a key part of the Colts defense.
Sanders faced several injuries which would limit his playing time, but his defense was regarded as world-class. He received nicknames such as "The Eraser, and "The Sandman" for his devastating tackles.
Bob Learn Jr.
Learn may not be a pro football or baseball player, but is one of the best bowlers in the world. No matter what the activity is, it's always interesting to see the very best at it.
Learn Jr. is a standout in the world of bowling and not many can match his achievements.
Learn Jr. is called "Mr 300" because he has accomplished the mythical feat of a perfect 300 score over 100 times. He has won five different titles and has set several records.
One of his most notable achievements took place in Erie in 1996. In a televised event, Learn rolled a perfect 300 game on April 6th. This was only the tenth time a perfect game had happened on a television event.
Final Thoughts
As mentioned, there is just so much sporting talent that comes from Erie. This list gives a nice sampling of some of the unique athletes that hail from the city.
Some may not be household names, but that doesn't diminish the amazing things they have accomplished in their sports.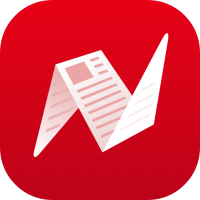 This is original content from NewsBreak's Creator Program. Join today to publish and share your own content.