Pittsburgh is the hometown of many famous people. Besides athletes, musicians, and politicians, the city has produced many famous celebrities.
We often think of most famous actors as being from New York or Hollywood, and it's refreshing to see them come from other great towns.
There are many to choose from, but this is a list of some famous people from Pittsburgh.
Gillian Jacobs
A lot of the outstanding actors from Pittsburgh have been around a while, but Gillian Jacobs is a new era of star.
Community is one of the most appreciated—and underrated—TV shows ever created. One of the key characters of the show is Britta played by Jacobs.
She was born in Pittsburgh in 1982. Jacobs began acting at an early age and soon found a love for it. She often performed at the Pittsburgh Public Theater while taking acting classes at the Pittsburgh Playhouse.
Besides Community, Jacobs has appeared on Law & Order and starred in the Netflix series Love.
Michael Keaton
Yes, Batman himself is from Pittsburgh. Michael Keaton was born in 1951. He has an incredible TV and film career and actually started out as a "flying Zookeni Brother" on Mister Rogers Neighborhood.
His first big role was for the movie Mr. Mom. This role got Keaton a lot of critical acclaim and showed his ability for drama and comedy. This would help lead him to the role of Beetlejuice in Tim Burton's movie.
It was this role that would help pave the way for his career-defining role as Batman. At first, people weren't sure about him playing the Caped Crusader.
The fears went away as the role of Batman is as much about Bruce Wayne, and Keaton was able to capture the essence of the tormented billionaire.
Gene Kelly
One of the most famous performers of all time is actually from the Steel City. Gene Kelly was born in Pittsburgh way back in 1912.
He did a bit of everything including acting, singing, dancing, making films, and choreography. His most famous role may be "Singing in the Rain." But he has been in countless other films and has won multiple Academy Awards.
Kelly has won every award you can think of, including lifetime achievement awards from the Kennedy Center and Screen Actors Guild.
Despite his childhood dream of playing for the Pittsburgh Pirates, Kelly reinvented the Hollywood musical and created some of the most iconic moments in film history.
Dennis Miller
Dennis Miller has done a bit of everything. He's been a sports commentator, political analyst, and comedian. He may be best remembered from Saturday Night Live, where he was the anchor of Weekend Update.
Born in 1953, Miller went to Saint Anne School. He went to college to study journalism. After graduating, he had trouble finding work and had to work a series of dead-end jobs.
He finally decided to try his hand at standup comedy. This opened up more opportunities, and he appeared on the Tonight Show with Johnny Carson. He then appeared on several other TV shows and made a name for himself in the entertainment world.
This would lead him to Saturday Night Live, where he stayed for many years before branching out into his own TV show.
Fred Rogers
We saved the best for last. There's a nice connection on this list that links Michael Keaton with Mr. Rogers himself. Fred Rogers is an American Icon. He was a critical part of the childhoods of many generations of kids.
Born in 1928, Pittsburgh would be the home of Fred Rogers until he passed away in 2003. It's hard to even describe the legacy of this great man. Mister Rogers Neighborhood was required viewing for most kids in the 60s, 70s, and 80s.
Mister Rogers taught lessons on compassion, inclusion, and how to take care of others. His legacy continues to this day and this humble man from Pittsburgh truly made the world a better place to live.
Final Thoughts
This is just a quick sampling of some of the famous people from Pittsburgh. It's amazing what a wide range of talent comes from the Steel City.
As mentioned, it can be surprising when you learn of the famous people that come from your own backyard. It's proof that talent can come from anywhere.
Pittsburgh has produced many outstanding individuals over the years, and will only continue to do so.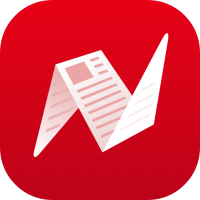 This is original content from NewsBreak's Creator Program. Join today to publish and share your own content.