The state of Pennsylvania has provided the world with many talented people, but what about Erie, specifically?
This will be a quick look at some of the famous people that you may or may not know that hail from Erie. Some may be a little more known, and some names may not be recognizable—but they have contributed a lot to the world.
Bruce Baumgartner
Baumgartner was a heavyweight wrestler. And he was a superb one. Born in Erie in 1960, he is considered one of the best wrestlers of all time.
Between 1983 and 1996, Baumgartner won an astonishing 13 Olympic or world medals in wrestling. He is the most decorated Olympic wrestler of all time and is also in the National Wrestling Hall of Fame.
Billy Blanks
This name probably rings a bell, but you may not remember why. Blanks is a big shot in the world of fitness. Besides being an actor and martial artist, you may know his famous exercise program: Tae Bo.
This was a massively popular workout during the 1990s. Tae Bo combines fitness with martial arts. The workouts involved a lot of punches and kicks and was a tremendous success not only in the fitness world—but branched out into pop culture.
Ann B. Davis
If you grew up in the 70s and 80s, Ann B. Davis was in your house every day. She is better known as Alice on the Brady Bunch. She felt like a member of your own household as she entertained the entire country for years.
Born in 1926, Davis had been acting since the 1950s. She had moved to Erie when she was three and found a love of acting at a young age. Besides her famous role as the Brady caretaker, Davis also won several Emmy awards.
Paul Siple
Another name that may not be recognizable, but is very important for our understanding of weather. Siple was an Antarctic explorer who went on six different expeditions of the Antarctic.
Siple was born in 1908 and his exploration of the Antarctic took place when travel was extremely difficult. Two of his expeditions were as a representative of the Boy Scouts and Eagle Scouts.
Siple gained a better understanding of how extreme cold temperatures affect us and was the person who developed what is now know as the wind chill factor.
Chris Vrenna
If you loved Grunge music in the 1990s, you are very familiar with the work of Chris Vrenna. He was the drummer for the Nine Inch Nails.
Born in Erie in 1967, Vrenna went to McDowell High school. He had an interest in drumming from a young age and performed in drum and bugle corps. It was while in Pennsylvania that he met Trent Reznor: the frontman for Nine Inch Nails.
He has drummed and programmed beats for some of the biggest names in music including Metallica, Smashing Pumpkins, and Meat Loaf.
Marc Brown
You may not know the name: but you definitely know his work. Brown is the author of the massively successful Arthur books.
Brown was born in Erie in 1946. He is an author, and also an illustrator. Like Vrenna, Brown also went to McDowell high school. He started the Arthur books back in 1976 and has produced dozens of stories.
When PBS created an animated Arthur series, Brown stayed involved and eventually became an executive producer. The show has earned him three different Emmy Awards.
Milliscent Goldschmidt
Goldschmidt was a pioneer in the world of science almost 100 years ago. Born in Erie in 1926, she developed a natural interest in the field of biology.
When we first went to the moon, no one in the Apollo Program understood how to get samples back to Earth safely. No one knew what the composition of the moon's soil was, and if it would be dangerous to humans.
Goldschmidt was contracted by NASA to train the astronauts on how to safely collect and store the samples. Her pioneering work in the field of astrobiology also influenced the entire field of microbiology.
Her work also helped to improve the development of penicillin so more of it could be grown commercially, and therefore more people could be helped from it.
Final Thoughts
The city of Erie has produced a wide range of talented people. This list just scratches the surface but shows the variety of famous people who have come out of here.
There are plenty of athletes and actors, but this is an interesting look at some lesser-known people who have had a major influence on the world around them.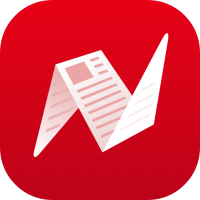 This is original content from NewsBreak's Creator Program. Join today to publish and share your own content.