New Hampshire is in a unique location. It's up in the northeast, but right on the ocean. This gives the state access to some truly great beaches.
If you're looking for a quick beach day, this will be a list of some of the top options out there. Since there are so many, this is just a small sampling.
But if you've been looking for somewhere new to go to: this will hopefully get you started.
This is in no particular order but is mainly to show you how great the beaches of NH can be.
Wallis Sands State Beach
Located in Rye, Wallis Sands State Beach is a stunning place to spend the day. Families love it, as do people of all ages.
The sand is warm and soft, and the water is cool and clear. You also have access to a bathhouse if you need to change and freshen up.
The beach is not huge, but many people love it as an alternative to some of the larger, more crowded beaches.
There is an area to enjoy a picnic, and even a store if you need to pick up some necessities.
North Beach
Located in Hampton, North Beach offers some truly stunning views. It is another family-friendly place but is enjoyed by everyone.
Come for the day and enjoy some swimming, or just lay out in the sun. Everyone loves all the beautiful rocks, and kids will enjoy wading in the water.
The sand is soft and it's the perfect place to just throw down a beach blanket, grab a book, and relax.
Hampton Beach
This beach can be found in Hampton Beach State Park. This is a unique part of the state. It's located in the southeastern part of NH.
It's also on a peninsula where the Atlantic Ocean connects with the Hampton River.
Hampton Beach is for more than just a day trip, as many people come here to camp. There is an RV park if you want to take a mini-vacation.
If you are just there for the day, there are bathrooms available which makes things much more convenient. This beach can get busy--but it's because it's so nice.
Many people love to come here during the weekday as they find it can be less crowded.
Jenness State Beach
Located in Rye, Jenness State Beach is small but beautiful. It's right on the Atlantic Ocean. The sand is soft and the water can be cool and refreshing.
This is a convenient beach to visit as there is a bathhouse for any of your changing needs. If you want to make a full day of it, many people enjoy bringing a picnic with them.
You may find a game of beach volleyball pop up, or you may just like to enjoy laying on the sand and enjoying the day. If you get too hot or sandy, there are showers to rinse off with at the bathhouse.
As usual, a beach like this can get busy in the summer months, so keep that in mind if you are driving and looking for parking.
Long Island Beach
Long Island Beach is not in New York, but in Moultonborough, NH. This is a great place to come if you love the water--especially swimming in it.
There are longer stretches of shallow water so you don't have to go out too deep. The water is also clear, and cool.
If you are an avid boater, this is a great place to come and bring your boat. You may also love to come here to go fishing as many find that the bridge provides the perfect fishing spot.
What makes this beach unique is the access to the woods. If you have spent enough time in the sun, you can get away from it by going for a walk through the woods.
Whether you're in the sun--or the shade--this is a tranquil setting that is perfect if you need a day to relax and unwind.
Final Thoughts
There are many more great beaches in New Hampshire: but this is a nice sampling. As mentioned, the proximity to the ocean creates some truly magnificent beaches.
If you are looking for a new place to explore, use this list as a starting point. You may want a larger beach that is busier with more action going on, or you may like a smaller, quieter place to unwind.
Whatever you are looking for, you are bound to find it in NH.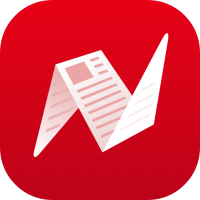 This is original content from NewsBreak's Creator Program. Join today to publish and share your own content.