The northeast of the United States is a unique place. Between the forests and the ocean, there are ever-changing landscapes and stunning beauty.
This location makes the state parks truly unique, and New Hampshire has some of the best around.
There is so much to explore that you may not even know where to start. This will be a list of just a few of the magnificent state parks out there.
There are, of course, many more, but this will give you a nice sampling of what's available.
This will be in no particular order, and will hopefully encourage you to check out how amazing New Hampshire can be.
Franconia Notch State Park
Located in Lincoln, this is one of the most popular parks in the entire state. It's part of the White Mountains, and this gives you access to some stunning landscapes.
Franconia Notch State Park has a campground for those wanting a longer getaway. But it's the perfect place for a day trip.
There are many rugged trails here and it may appeal to someone who likes more adventurous hiking.
Whether it's the access to the water, the flume gorge, or just the stunning views, this is a park that people return to year after year.
Pillsbury State Park
Pillsbury State Park can be found in Washington. This is another great option if you're looking for a weekend away as it is a great place to camp.
It will also appeal to those who like outdoor activities. Canoeing and kayaking are both popular options here. There are also different trails of varying difficulty. Some are flat, while others are rockier and more of a challenge.
This also makes it a popular place during the winter as people are known to go snowmobiling here. But, no matter what time of year it is, Pillsbury State Park is a great example of the beauty that can be found in New Hampshire.
Pawtuckaway State Park
Located in Nottingham, Pawtuckaway State Park is a great place to explore. You may just like to take in the natural scenic beauty, but you can also find some great activity.
Many people like to swim here. But it also appeals to those who love climbing. With its enormous size, (5,000 acres) you will find a vast amount of scenery and landscape.
You can enjoy a more leisurely pace as there are trails of different intensities. Some are shorter and easier to hike. Others are more challenging.
You can also relax and fish, watch for animals or enjoy the lake.
Hampton Beach State Park
This state park is another one of the most popular. Located in Hampton, this state park is right by the ocean. This gives you some truly stunning views.
Whether it's catching a sunrise, or watching the sunset, photographers will love it.
It's not a huge park, but the access to the ocean gives you a nice stretch of beach. Because it's so nice, it can get very busy--especially on the weekends--so keep that in mind.
The beach is clean, the water is clean and clear, and is a perfect place to cool off after a day of exploring the area.
Hampton Beach State Park also has bathrooms, lots of parking, and is nearby restaurants if you're looking for a quick bite to eat.
Crawford Notch State Park
Crawford Notch State Park is the perfect place to come during the different seasons. it is a great place for a day trip in the summer. It is also worth checking out in the fall when all the leaves change color.
This is another giant state park coming in at over 5,000 acres. It is also a great place to go camping and it has 36 camping sites available.
If you just want to come for the day, Crawford Notch is a great place to hike. There are multiple trails of differing challenges.
You can even come across an old rail station which is like taking a trip back in time.
Final Thoughts
New Hampshire has so much to offer. It has some of the most stunning terrains in the country and the proximity to the ocean creates some amazing environments.
You can see this on display in the many great state parks. Since there are so many, it's impossible to cover them all, and this list just scratches the surface,
But hopefully, it has given you an idea of what's out there. You may already have your favorites, but this is a good list to start at if you're looking for a new place to explore.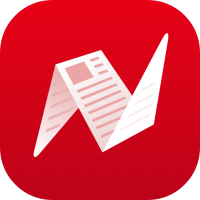 This is original content from NewsBreak's Creator Program. Join today to publish and share your own content.