Legends of Bigfoot have existed for ages—and then the Patterson-Gimlin film happened.
That "movie" was filmed in 1967 in California, 38 miles south of Oregon. Standing at over 7 feet tall, Roger Patterson and Robert Gimlin saw a gigantic creature by a river which then walked upright through the forest.
Whether or not the video was real, BigFoot captured the interest of the public even more so than before.
The interest remained for years, and it led to a 1980s classic: Harry and the Hendersons
The Plot of Harry and the Hendersons
George Henderson is a family man and after taking his family on a camping trip, he hits what he believes is a man. The man turns out to be a sasquatch and fearing they have killed it, they take it home by strapping it to the roof of their car.
George then finds out it's still alive, and instead of wanting to destroy the family; it ends up being friendly.
They name him "Harry" but let him back into the wild. They then see news reports of BigFoot sightings and a hunter trying to catch him. George goes back out to find Harry.
George tracks him down and saves him from the hunter who gets arrested. The hunter eventually gets out of jail and the Hendersons take Harry to re-release back into the woods.
The hunter tracks them down but has a change of mind after an interaction with Harry. He decides he should live in peace.
They all say goodbye to Harry who has somehow learned to speak English and is able to say "okay" when they tell him to take care of themselves.
Harry then ventures into the woods where a bunch of other Sasquatches emerge to continue on with him.
Bringing Harry to Life
Like any giant puppet, it took a whole team to operate Harry. Physically he was played by Kevin Peter Hall who was 7 foot 2.
You may remember him from other in-suit performances such as Predator in the first two of those movies.
Fun Fact: Jean-Claude Van Damme was originally cast to play the Predator and actually played him in the first few scenes.
Harry's head was a radio-controlled mask and all the motors sat in the forehead. A joystick would be used off-camera that could control every function of Harry from his expression, to mouth movements, and eyebrows.
Two puppeteers would be needed to control the lips and one just for the eyebrows.
Production on Harry and the Hendersons
The cast apparently was not sure what Harry would look like until filming started. A few mentioned in interviews that they found him frightening and in shock about how life-like he seemed.
The production team had the tough job of creating a ferocious creature but still draw the humanity out of him.
Audiences had to initially be scared of Harry but then realize he could be like a house pet. This may be part of the reason why Harry has a cartoony-looking face.
Ultimately, you needed to feel sympathetic towards him and see him as more human than animal.
While shooting the movie it was important that Harry was kept from being seen. The studio wanted the full reveal of him to appear on-screen and not beforehand in newspapers or magazines.
This meant they needed to keep closely guarded sets. During the freeway chase scene, a large amount of the public had come out trying to catch a glimpse of what Harry would look like.
Some people were able to get a look, but in a pre-cellphone era, none of the images were leaked.
Harry and the Hendersons was originally going intended to be a sitcom, and a 25-page script was written.
But it was believed it would work better as a movie as no one had taken the direction where a BigFoot could be a likable character.
Releasing the Movie & Some Marketing Mistakes
Harry and the Hendersons was released on June 5th, 1987 on a budget of $10 million. It opened on the same weekend as Beverly Hills Cop II and the Untouchables.
It finished third to them pulling in $29.8 million. Overall it would make $50 million in its run. That's around $113 million converted for today. This made it a decent hit, but nothing substantial.
It was thought that keeping Harry from being seen beforehand--or used in the trailer and promotional items--hurt the success of the film.
The producers wanted people to see how amazing the creature looked on the big screen and not spoil it prior.
To the public, not showing Harry made it seem as if the costume didn't look that good, or else it would have been shown in the trailers.
The other thought is that he may barely appear in the movie and it wouldn't be worth seeing. The other thought was people didn't even really know this was a movie about BigFoot.
Since trailers didn't show there was a sasquatch in the movie, the title would be changed in other countries to Bigfoot and the Hendersons.
They did this so people would realize BigFoot was the main character in the movie, and this was lost on American audiences.
Harry and the Hendersons 2?
Talks of a sequel have existed for years, but nothing has come of it. Some information says that a sequel has been planned called: Harry and the Hendersons: Return To The Forest.
So far, there's no further information on this.
But as far as the original movie, it is often remembered fondly. It took a unique approach for a movie but was pretty heartwarming.
They were able to capture a real personality to Harry and draw you into the world and the characters.
It could have been a disaster of a movie, but overall: it worked. The only thing that prevented it from being more successful was the marketing approach.
This ended up backfiring on them, but the movie would find a bigger audience on home video where many would discover it for the first time.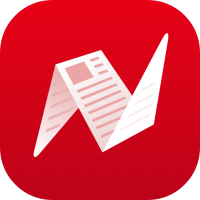 This is original content from NewsBreak's Creator Program. Join today to publish and share your own content.