What do you do when you've got one of the hottest toys of all time and aren't sure what to do with it? You make a cartoon show, of course.
Rubik, The Amazing Cube was an animated show that debuted on ABC on September 10, 1983. It told the story of Rubik, a Rubik's Cube come to life who befriends some children while trying to avoid an evil magician.
The average person who grew up in the 80s might not even remember it, but Rubik, The Amazing Cube had a decent niche following despite not having a long run.
The '80s was a time when there was an explosion of content and programming so it was hard to stand out among all the competition.
Here's a look back on a show that was actually based on a Rubix Cube: Rubik, The Amazing Cube.
The History of the Rubiks Cube
The Rubiks Cube was created by Erno Rubik. He was a Hungarian inventor, architect, and professor.
Rubik taught at the Budapest College of Applied Arts from 1971 to 1979 and came up with designs for various three-dimensional puzzles.
During this time, he came up with a prototype for the Rubiks Cube. It was designed as a task for his students to work on.
The focus for the cube was to help students become more aware of all the possibilities of space alteration of objects with the intent to change their thinking when it came to architecture.
The first cube started with blocks of wood and rubber bands and was meant for his students to use to create different designs without the whole thing falling apart.
The students loved it, and Rubik wondered if it could be mass-produced for others.
The first commercial version was made in Hungary and was called the "Magic Cube." They would rebrand it to the "Rubiks Cube" and release it to the public in 1980.
The process from prototype to mass production had taken 6 years but was a worldwide success almost immediately.
It won several toy of the year awards--for three straight years--and, to date, has sold around 350 million units making it one of the most successful toys of all time.
How This Led to a Cartoon Show
The cartoon show would be produced by Ruby-Spears Enterprises. The creators had also come up with a pretty good cartoon in 1969: It was called Scooby-Doo: Where Are You?
They would branch out in 1977 to create their own production company and over the years it would bring us things like Alvin and the Chipmunks, Mega Man, and Thundarr the Barbarian.
In the early 80s, studios tried to capitalize on growing fads; specifically, the Pac-Man video game and the Rubiks Cube.
This led to the development of the Pac-Man/Rubik, The Amazing Cube Hour which was a one-hour block that aired on ABC starting on September 10, 1983.
The Premise of Rubik, The Amazing Cube
In the intro for the show, we learn that one night, Rubik falls out of the stagecoach of an evil magician. He then ends up connecting with three kids: Carlos, Lisa, and Reynaldo Rodriguez.
Their goal is to keep Rubik away from the evil magician who wants to use him for evil purposes.
The magician issue is the main cornerstone of the show, but there are other episodes that deal with regular situations involving the kids.
The Character of Rubik
Rubik was like part superhero and part alien. He has a lot of amazing abilities including:
Telekinesis
Changing size
Changing the size of objects
Changing people into animals
Shape-shifting
Teleportation
Time travel
There is nothing known about Rubik's origin or his age; but he loves junk food, Saturday morning cartoons, and roller coasters.
They borrowed a lot from Scooby-Doo and they based the shows around Rubik and the kids foiling some crime.
Rubik also couldn't use his magical powers unless he was "solved," or had all his colors lined up properly.
If he got even slightly out of alignment, he would lose his powers and Carlos would have to act quickly to solve him to restore them.
How Did This Show Do?
Rubik, The Amazing Cube debuted on September 10, 1983, and only lasted 13 episodes. There was a lot of hype built around this show.
The prospect of a combo show of Pac-Man and a Rubix Cube had kids super excited. But by December 1983, it was over.
It then returned a few years later airing as a standalone show, but without Pac-Man.
That re-run season would go from May 4 to August 31, 1985. This was a last-ditch effort to create interest in the show, but the re-run season was as far as it would go.
The show was somewhat unique and had talented voice actors. Rubik himself was voiced by Ron Palillo aka Horshack from Welcome Back, Kotter.
To achieve the bizarre voice of Rubik, they had Palillo speak very slowly and then sped up the track and raised the pitch.
The Impact of the Show
The show was relatively groundbreaking as there was not a lot of Hispanic and Spanish-based entertainment out there--especially in cartoons.
Even though it was short-lived, a show like this was able to pave the way for future shows like Dora The Explorer.
Rubik, The Amazing Cube was able to portray the kids doing everyday things and never went the cheap route cartoons have often done with Spanish-speaking characters.
Even the theme song kept with the Hispanic flavor of the show and was actually performed by Peurto Rican boy band Menudo. This was before Ricky Martin had joined them, however.
Final Thoughts
Rubik, The Amazing Cube was an obscure show, but it's one that took some chances.
Not only did it strike at the height of popularity for a toy, but was able to take a different direction than other run-of-the-mill cartoons.
This was an age where studios had to throw everything at the wall and see what stuck. If something was hot, you had to jump on it and see what kind of lifespan you could get out of it.
The hope with Rubik is that they could create a craze similar to The Smurfs. This didn't happen, but the show remains an interesting part of the 1980s cartoon landscape.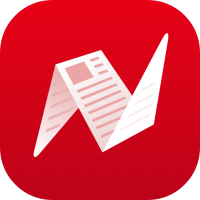 This is original content from NewsBreak's Creator Program. Join today to publish and share your own content.