When you think of Vermont, you probably think of stunning scenery, forests, hills, and natural beauty.
There is no better place to check all these things out than in the wonderful Vermont state parks. There are many to choose from and this is a list that highlights just a few.
These are in no particular order but will hopefully give you an idea of what's out there if you're looking to visit a state park.
Silver Lake State Park
Located in Barnard, Silver Lake has something to offer for everyone. It's set in the middle of Green Mountain National Forest and gives you access to a variety of landscapes.
It's great for families as Silver Lake appeals to kids looking to enjoy the water. But everyone can enjoy this park. The park has 30 different campsites available if you're looking at spending a few days here.
Whether it's in an RV or a tent, this is a great place for a mini-vacation. The lake is perfect for kayaking and canoeing, but also popular for fishing.
The campsite even has wifi and full hookups if you're bringing an RV.
Camp Plymouth State Park
You will find Camp Plymouth State Park in Ludlow. This is the place to come to if you want to relax, but also have some outdoor activities to enjoy.
Some of the outdoor activities include large open spaces for football or throwing a frisbee, horseshoe pits, and even a play area for kids.
If you want to enjoy the water, there is some water and a beach. Here, you can swim, boat and just enjoy a day in the sun.
Smugglers Notch State Park
Located in Stowe, Smuggler Notch State Park is one of the most popular parks out there. This park has some stunning visuals. It's connected to the Green Mountains and has a wetlands boardwalk.
This gives you access to see the wetlands and marshes which are home to beavers and their dams. There are also various rock formations that are truly unique.
If you like to hike, there are several challenging trails to keep you active. These trails appeal more to those who like rocks and climbing and may be more suited to advanced hikers.
This is a place with a rugged landscape made up of caves and crevices from the changing environment over the years.
Little River State Park
A truly stunning place. Little River State Park can be found in Waterbury. This park offers quite a lot. There is the usual hiking and boating, but it's also a great place to camp.
It's not far from Burlington. Many people love Little River for all the different trails it offers. This is a great state park to keep coming back to as you can explore new trails each time you come.
You can also explore the area whether you are on foot, in a boat, on a mountain bike, or in a canoe. This is a great place to learn about nature as there are nature programs to inform you all about the area.
The facilities are noted for being clean and well maintained. Whether you're coming for a day trip--or a longer camping trip--Little River State Park may become one of your favorites.
Gifford Woods State Park
Another popular state park and located in Killington, VT. This is a stunning area to visit no matter what time of year. It's especially beautiful in the fall when all the leaves start to change their colors.
Here you will find Kent Pond which you can hike to. There are also several trails to take you around the park.
If you are staying for more than a day, there are restrooms and even showers. The campsites are roomy and private and it makes for a great place to escape to.
You may see wildlife such as deer, and the stunning scenery will make it a place you will want to come back to.
Camel's Hump State Park
Stunning is a word associated with many of the state parks of Vermont, and it's no exception at Camel's Hump State Park.
You will find this park in Montpelier. Camel's Hump is one of the highest mountains in all of Vermont. This creates an area that has incredible hiking trails and spectacular views.
You are able to see Lake Champlain and the Adirondacks from various points in this park. Because it's a mountain, the trails can be tough and may appeal more to the serious hiker.
But if you're looking for an active challenge--and a beautiful part of Vermont--you may love Camel's Hump State Park.
Final Thoughts
Vermont is not the biggest state in the country, but that doesn't mean there isn't a lot to see and do. If you've been looking to check out some of the state parks; this is a good list to start with.
This list, however, just scratches the surface, and you may find others you really love. Continue to do your own research and find a state park that checks all your boxes.
With all the options in Vermont, you're bound to find something that suits your needs.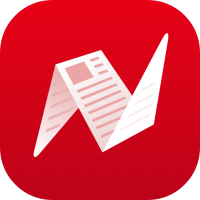 This is original content from NewsBreak's Creator Program. Join today to publish and share your own content.