Vermont may not be huge, but it has a lot to offer. This unique state has some of the most stunning scenery in the country, and everyone can find something they love about it.
But during the summer, how do the beaches in Vermont stack up? There are many choices to look at, and this article will just be a sampling of what's out there.
Whether you want to relax on the sand or be more active in the water, you should hopefully find something that meets your needs.
This list is in no particular order to give you an idea of what's out there.
Sand Bar State Beach
Located in Milton, Sand Bar is an appropriate name as there is a lot of it at this beach. Besides all the nice sand, the water is really clear and cool. It's the perfect place to enjoy the sun, but then cool off if you get too hot.
You can throw down a few beach blankets and enjoy the day, or, if you like, you can be more active with the water activities.
At this beach, you will find boat rentals if you want to venture out into the water. If you prefer to stay on land, Sand Bar State Beach has a play area for kids.
Everything here makes it the perfect family beach. You can even bring your own food to cook as there are cooking grills available.
Bomoseen State Park
You will find this beach located in Fair Haven. This is another great place to take kids but can be enjoyed by all ages.
What makes it a good family option is the playground. This is great in case the kids get tired of the sand and water. But everyone can still enjoy the cool, clean water at Bomoseen.
For those who are more adventurous, there are various water activity rentals including kayaks, canoes, and pedal boats.
This is a great place for the perfect day trip. The views are beautiful, the water is cool, and the sand is soft.
North Beach Park
Located in Burlington, North Beach Park is popular with people of all ages. It can get popular which means it may get crowded--especially on nice days.
But it's popular for good reason. This is a great place to soak up the sun, and enjoy the sand and water. A great feature at North Beach is that there are some shaded areas if you need a break from the sun.
You also get great views of the mountains, and is a perfect place to spend the day. With Lake Champlain shoreline in front of you, it's also got some nearby locations to get some food or snacks.
There is also a bike path to let you explore the area even further.
Alburgh Dunes State Park
As the name implies, this beach is located in Alburgh. Many people love to head here mid-week as they find it can be a bit more quiet and peaceful.
It's a great place for people of all ages and the water stays pretty shallow for quite far out. This makes it more approachable for people who may be hesitant of the water.
As for the beach, it is pretty long, and made up of nice sand. And, if you have kids, there is a play area for them to enjoy. The water is clean and clear and it's a perfect place to head when you need a beach day.
Boulder Beach State Park
This is the place to head if you want to be active. There is the whole park to explore, but for those who love the water; there's a lot to keep you entertained.
If you have a boat, there is a boat launch area. If you want to try out some water activities, you will find several different type of water craft you can rent. This includes kayaks, canoes, and pedal boats.
If you need a break from the water, and sun, this is still a state park and there are several trails to explore the area.
This is a great place to keep people of all ages busy. There is a play area and even a concession stand when people start to get hungry.
Final Thoughts
There is so much to explore in Vermont. When it comes to the summer, the state has you covered with some great beach options.
This just presents a small sampling of what's out there, but you can see how much Vermont has to offer.
If you're looking for some new beaches to spend the day, use this list to start your research, and continue to explore what this great state has to offer.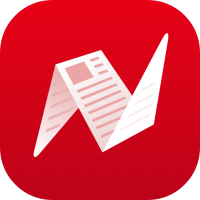 This is original content from NewsBreak's Creator Program. Join today to publish and share your own content.