If you've been thinking about starting a podcast, there's no better time than the present. It's easier than ever to get up and running, and the equipment has become much more affordable.
If you're looking to stand out: there's much less competition in podcasting. There are hundreds of millions of blogs and social media pages, but only around two million podcasts. 
With a podcast, you and your listener have a more intimate connection. You are right there in their ear with them wherever they go.
You can't beat this type of engagement and connection.
If you run a business, it's hard to beat podcasting to build an audience. If you want people to know, like, and trust you and your brand; here are some very relevant podcasting stats:
32% of the population listens to a podcast at least every month
80% of listeners listen to the entire episode or most of the episode
Half of all podcast listeners are in the coveted 25–44 age demographic
Weekly listeners spend an average of 6 hours and 37 minutes consuming podcasts each week
70% of listeners agreed that podcast ads made them aware of new products and services
Whether a listener is driving, commuting, at the gym, or just on a walk: you're right there with them.
As mentioned, starting a podcast is easier than ever, but there is one critical component: the microphone. Quality sound is going to be the most important part of your show.
Podcasts with poor audio don't sound professional or engaging — and people move on quickly. 
So where do you start with microphones? Whether you want to start a podcast for fun or to launch a business, this will be a quick look at a few of the best microphones at three different price points.
Budget Option: The Blue Snowball
It seems like every content creator started with a Blue Snowball at some point. The Blue Snowball is a round, USB microphone about the size of a softball.
It is a simple plug-and-play mic that has pretty decent sound. They're not the best sounding mics in the world, but a lot better than people realize.
They are perfect for beginners as the price is under $100 and sometimes as low as $50. It's ideal for podcasts, video voice-over, live streams, or screen sharing. You can even record instruments on it.
One thing that makes it great is the multiple sound settings. You can set it to record just your voice straight on, multiple voices around you, or an entire room.
This is great if you have a guest, or a few people, to record with. 
Again, not the greatest mic ever — but really solid. What makes it perfect for beginners is the plug-and-play aspect. There is no software or drivers to worry about, and it looks pretty good, too.
A few other good budget options include:
Samsung Q2U
Razer Seiren X
Audio Technica ATR 2100
Middle Budget Choice: Rode NT-USB Mini
Rode is known for its microphones. The sound quality of this microphone is really impressive — especially when you consider the price. They range from $125 to $150.
Even though this microphone is small, it's powerful. It's got a built-in pop filter which improves the quality of your recordings. It also has a headphone jack to monitor your audio.
It feels heavy-duty, and is flexible to move into any position you want. This microphone is really highly rated and becoming more popular by the day.
The middle range for microphones is a gigantic category, but here are a few more popular options:
The original Rode Podcaster
Blue Microphone Yeti USB
Rode NT-USB
High-End Budget Choice: HEiL PR 40
This is often the top choice for many podcasters. This is a high-end microphone for the highest quality sound.
But it's not cheap. It will set you back around $350 — but will probably be the last mic you ever buy. 
This mic contains some premium materials including a neodymium magnetic structure, a zinc die-cast bottom, and wound with copper. These quality materials are there to produce the best sound possible.
With the PR 40, you're getting into professional, commercial quality sound. Not only is it great for recorded sound, but live audio, too. It produces a rich, warm sound that gives you that perfect radio/podcast voice. 
The premium sound produced by this microphone does come with extra requirements. This is an XLR mic, so it needs a soundboard or mixer. This isn't a plug-and-play USB, so it requires technical ability. 
However, if you're considering this microphone, you're probably getting into the upper echelons of audio recording, and have more audio knowledge. 
Final Thoughts
Sound gear is such a massive topic. Audiophiles may not like some of these choices, but I think it's best to keep things as simple as possible.
The good thing is the technology has advanced enough that you can get great-sounding audio without being a sound expert.
The other significant thing is the quality you can get without breaking the bank.
So use this article as a jumping-off point and continue to do your own research to see what microphone is best for your situation.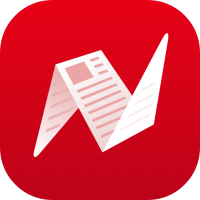 This is original content from NewsBreak's Creator Program. Join today to publish and share your own content.