Hulk Hogan's Rock 'n' Wrestling was a Saturday morning cartoon produced by DiC Animation City that featured popular WWF characters such as Hulk Hogan and Roddy Piper.
It aired on CBS and ran from September 1985 to October 1986 with two seasons and 26 episodes.
Even though this was a short-lived cartoon, it is remembered fondly during the golden era of Saturday morning cartoons.
Hulk Hogan's Rock n Wrestling was a way to capitalize on the growing popularity of the then WWF, and even more so with Hulk Hogan and Hulkamania.
There have been some big eras in professional wrestling including the WWE attitude era and the Monday night wars between WWE and WCW.
But some say that nothing can touch the popularity of pro wrestling in the mid-80s.
Here's the story of Hulk Hogan's Rock 'n' Wrestling
The Rock 'n' Wrestling Connection
A new upstart television network called MTV had come out in the early 80s and had become a pop culture phenomenon. It launched new artists like Madonna and was now in the public consciousness.
Vince McMahon saw this new evolution in music as a perfect way to showcase his wrestling product. The mix of "rock" and "wrestling" appeared to be the perfect marriage of music, action, and entertainment.
Cross-over work began, most notably involving Cyndi Lauper. Her video for "Girls Just Want To Have Fun" featured WWF manager Captain Lou Albano.
Lauper gave the WWF more exposure and a whole new audience.
This leads to events such as the "Brawl to End it All," and the "War to Settle the Score;" made-for-tv wrestling events broadcast on MTV. These events would help pave the way to WrestleMania 1.
The company had reached heights of popularity never even envisioned. And it was all built off the back of Hulk Hogan.
How would the WWF capitalize on the increase in popularity that Hogan, and the WWF, now found themselves in?
Heading to Saturday Mornings
Not surprisingly, with an industry built on larger-than-life "superheroes," the main audience for Hulk Hogan and the WWF were kids.
Hulkamania was running wild and children were encouraged to "say your prayers and take your vitamins."
The WWF decided to keep this kid-friendly approach and put together a cartoon show to air on Saturday mornings, aka the holy grail of kids programming.
It would be called Hulk Hogan's Rock 'n' Wrestling and would connect to the "Rock 'n' Wrestling Connection" that had boosted their popularity in conjunction with MTV.
The show would be produced by DiC Animation City which brought us Inspector Gadget among other shows.
The premise was very basic. Wrestling had good guys vs bad guys and would feature Hulk Hogan leading the good guys against a group of rogue wrestlers led by Rowdy Roddy Piper.
This allowed the show to follow the basic cartoon tropes of good vs bad. From there, both groups were put into wacky situations that result in the good guys coming out on top.
The Format of Hulk Hogan's Rock 'n' Wrestling
Besides cartoons, the show would feature live-action segments and they also kept trying to plug their WWF album--which was a real thing.
Since WWF wrestlers spend around 300 days of the year on the road, they weren't available to provide the voices for their characters and professional voice actors were brought in.
But there was one major problem facing Hulk Hogan's Rock n Wrestling, and this requires a quick wrestling 101.
In pro wrestling, the good guys are known as "baby faces" and the bad guys are known as "heels." From time to time, a good guy could turn heel while a bad guy could turn "face," and this is how they would keep storylines going.
The plan with Hulk Hogan's Rock n Wrestling was that the cartoon would try to follow the storylines happening in the real-life WWF.
The problem was the production time for each episode took so long they couldn't stay up to date. This was causing some crossover issues.
The biggest example of this is how Rowdy Roddy Piper was the main bad guy when the show debuted but in the WWF, he had turned "face."
Same thing for Andre the Giant. He was one of the main good guys in the cartoon--and in real life when it started--but ended up turning heel not long after.
The Release of Hulk Hogan's Rock 'n' Wrestling
The show debuted on September 14, 1985, about six months after the first WrestleMania. This was a quick turnaround at the time, but was still right in the mix of all things Hulkamania.
It would run until October 18, 1986, and was made up of two seasons and 26 episodes.
Some notable voice actors that were featured in the show included comedian Brad Garrett (from Everyone Loves Raymond) who voiced Hulk Hogan.
Ron Gans (the voice of Eeyore on Winnie the Pooh) voiced Nikolai Volkoff and James Avery who is of course Uncle Phil from The Fresh Prince of Bel-Air voiced the Junkyard Dog.
Here were the main characters featured on the show:
Good Guys:
Hulk Hogan
Junkyard Dog
Captain Lou Albano
Jimmy "Superfly" Snuka
Andre the Giant
Wendi Richter
Hillbilly Jim
Tito Santana
Bad Guys:
Rowdy Roddy Piper
The Iron Sheik
Nikolai Volkoff
Bobby "The Brain" Heenan
The Fabulous Moolah
Big John Studd
Mr. Fuji
How Did This Show Go Over?
It was a fairly big hit as the WWF was starting to hit its stride and Hulkamania was absolutely massive. It's also notable that success was hard to come by in the cartoon world as we're entering into the golden age of kids' cartoons in 1985/86.
To last for two seasons and 26 episodes was pretty impressive due to all the giant competition.
Some critics were not on board with Hulk Hogan's Rock 'n' Wrestling. Wrestling, in general, was still looked at as low-brown and inferior entertainment.
Some critics thought basing a show on Hulk Hogan was ridiculous:
"Surely they could have found somebody a little more heroic around whom to construct a cartoon series."
They clearly didn't see the massive impact that Hulk Hogan, Hulkamania, and the WWF had on an entire generation of kids.
Wrapping It Up
Hulk Hogan's Rock 'n' Wrestling exists as a semi-successful short-lived cartoon that actually had the premise to be really good.
Again, with things that are popular, it's just about getting something out there and hoping it sticks.
Unlike shows like G.I. Joe, or Transformers--which were created only with the intention of selling toys--Hulk Hogan's Rock 'n' Wrestling was a little different: it existed as an offshoot of the live WWF product.
They, of course, had toys and merchandising, but the cartoon existed as its own entity. This made the cartoon a little more unique, and it captured a little bit of that golden age of pro wrestling.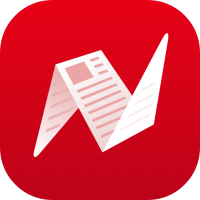 This is original content from NewsBreak's Creator Program. Join today to publish and share your own content.