There are no more excuses for poor-sounding audio.
The technology — and costs — have improved so much that inferior sound should be a thing of the past.
Whether you podcast, screen share, live stream, or create video/YouTube: audio is king. With video, It may be even more important than image quality.
Quality audio can have the biggest impact on how your content is perceived and consumed. 
Even if you're not an audiophile, there are some simple things you can do to improve the audio of your content. 
A Decent Microphone
This is a giant topic on its own, so we'll try to keep things simple. Make note we're talking about a "decent" microphone, and not the "most expensive" one.
You need to find what works best for your situation.
The thing is, even average microphones have much better sound quality than even a few years back. There are many plug-and-play options that not only sound great but are very affordable.
If you record a podcast just once a week, you can keep things simple. If you host a live stream every day, you may want higher quality.
If we keep things as simple as possible, a USB microphone can provide you with great sound quality.
A USB mic also gives you more recording options as you can use laptops, tablets, and even your phone to record your audio. 
Audio snobs may look down their noses at a USB mic. The pros will use XLR mics with mixers and high-end software, but you can get pretty close to that sound with a decent USB mic.
Decide on your needs, budget, then find the best mic possible for your situation. Don't be afraid to go with a simple USB option.
As mentioned, microphones are a giant topic, so start with some YouTube videos to get reviews and insights into which will work best for you. 
Speak on an Angle
This can help take too much air or the "plosives" out of your audio. The plosive is those 'b' and 'p' words that cause a pop of air into the mic and can mess up your sound quality. 
This can play havoc with the levels and creates a poor experience for the listener — especially if they listen on headphones. A pop filter is the easiest way around this.
You can find them cheap online, or even go MacGyver-style and make one with a pair of pantyhose and a coat hanger.
With or without a pop filter, when you speak at a slight angle to the microphone, you take away most of that plosive sound.
Speaking at a slight angle can also help make your audio more balanced and cleaner. 
Distance From the Mic
The general rule of thumb is to stay 6–12 inches back from the mic. You may want to be a bit closer.
The closer you get, the more low frequency you'll get. This creates a deeper, more bassy sound which works well for podcasting.
The farther back you are, the louder you may have to speak. But you don't want to extend your voice too much or you'll lose that warmness.
The farther back you are, the more room sound the mic may pick up, too.
This will have to be something you experiment with to find the sound you're looking for. It will depend on the medium you work in.
Some sound engineers say you should be four-fingers away from the mic. Try out some different mic placements to see what you like best. 
Drink Water 
When you get on a roll while your record, your mouth will dry out quicker than you realize. You don't want to stop your flow, but make it a point to get some sips of water.
Hit pause, or just edit out the portions when you take a drink.
When your mouth gets dry, it can create a lot of mouth noises including smacking sounds, clicks, and saliva noises.
You may not notice this when recording, but a good microphone picks up all those sounds.
Drink some water beforehand and keep a glass nearby to sip on while you record. It can also help to chew gum beforehand.
Besides helping with dry mouth, chewing gum warms up the mouth, jaw, and tongue to help you enunciate and project your voice.
Stand Up When You Record
When you stand up, you become more active and engaged. This can bring more energy to your voice.
When you sit down, you can get too comfortable, and this may diminish your tone and expressiveness.
Simple Mixing to Make Your Audio Sound Great
Another giant topic, but let's keep things simple. I record with Garageband. It's free, and still a powerful recording software. 
Whether you're on a phone, desktop, laptop, or tablet, the postproduction of your audio can make a massive difference.
Garageband is the most common but this info can apply to other editing software.
With Garageband, the easiest thing you can do is set the audio recorder to the "narrator" setting. This will give your audio some more compression and give you that rich, full sound. 
You can simply use the narrator setting and move on as it provides great-sounding audio. If you want to improve things even further, you can change the EQ settings.
On Garageband for iOS, there is a visual EQ control to adjust your settings. You'll find it by tapping the gear icon in the upper right corner and going to "track controls."
You then go to "plug-ins and EQ" and open up "visual EQ." From there, play around with the levels until you found one that sounds the best to you.
Key Takeaways
You can find a good mic for around $100. It will sound good on its own, but these tips — especially the EQ — make it sound even better.
With the advancements in mic technology, you'll be in good shape no matter what you get. 
No matter what you choose to record with, take your time to learn some good mic techniques, play around with mic positioning, and even try standing while you record.
Post-production is easier than ever, and there's not a lot you need to do.
But if you want your audio to sound as professional as possible, take your time to experiment with EQ levels to dial in that exact sound you're going for.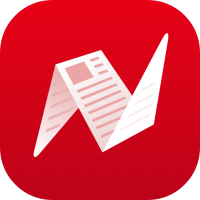 This is original content from NewsBreak's Creator Program. Join today to publish and share your own content.