Massachusetts is a unique state. There is a lot to explore on the mainland, but then you have access to the ocean. There are over 200 miles of coastline and some truly spectacular beaches.
This gives the state many great beach options. Since the state isn't overly large, it makes getting to certain destinations much easier.
It's hard to cover all the great beach options, so this will just be a quick look at some top choices.
Singing Beach, Manchester by the Sea
This stretch of beach is about a half-mile long and an enjoyable place to visit that's close to Boston. Manchester by the Sea is a great town with amazing architecture.
The beach features a lot of amenities. There are change rooms, bathrooms, and showers. There are also designated swimming areas if you want to cool off on a hot day.
If you get hungry, you will find a snack bar. If you need to get out of the sun, sections of the beach have shade provided by the trees. This is a great place to be active and has a designated sports area. But it's still a great place to just relax and enjoy a picnic.
Coast Guard Beach
Located in Eastham, Massachusetts, this is a great place if you love sand, surf, and sun. There are long areas of nice soft sand to walk in, or set up a blanket.
Cool off in the water, and enjoy the sound of the waves coming in onto the sand. If you prefer to be active, you will always find games of volleyball happening.
What makes Coast Guard Beach unique are the rolling dunes. There are also marshlands connected which may give you a glimpse at different wildlife. You can get near the marshlands via the boardwalks provided.
There are better than average waves at Coast Guard Beach which makes it popular for surfing and boogie boarding.
Madaket Beach
This one is a bit more or of a journey, but it's worth it. Located in Nantucket, Madaket Beach requires a ferry ride.
If you don't mind the father journey, Madaket Beach is a great place to spend the whole day. You will find some beautiful beaches and stunning scenery. There is nice soft sand, and beautiful dunes. There are places to eat and grab a snack nearby.
If you love taking pictures, you will get some of the very best possible. Madaket Beach is known for having particularly great sunsets.
Crane Beach
Crane Beach is located on the North Shore of Massachusetts. Here, you will find two miles of stunning shoreline. Whether you like to lie in the soft sand, or cool off in the water, Crane Beach is the perfect way to spend the day.
There is more than just the beach, however. Also available are saltmarshes and woods. This is because the whole area is surrounded by conservation land. This is another example of Massachuesetts having the best of both worlds.
Crane Beach is another great option that has something for everyone.
Mayflower Beach
We're off to Cape Cod for Mayflower Beach. What makes this beach unique is the location. Since it is found on the bay side of Cape Cod, you will find warmer water. The ocean side is where the colder water tends to be.
The water is also more gentle compared to the waves coming in straight off the ocean.
Mayflower Beach is much more than just the beach--which is still incredible--as it features various natural features. This includes things like tide pools, and sand bars.
But the soft sand of the beach is still the big drawing power. Along with that, there is a picnic area so you can bring a lunch or snacks with you.
If you'd like to explore more of the area, you can travel along the boardwalks and take in all the beauty of this spectacular place.
Walden Pond
Walden Pond is an option to show that you don't have to travel to the ocean to enjoy a day at the beach. Located in Concord, Walden Pond is an easier trip if you're looking for a simple day out.
Walden Pond is just 20 miles outside of Boston. But it feels like you're much farther away. The sand is soft and the water is warm. It's popular with families and kids.
You can enjoy the sand and sun, or explore the woods surrounding the pond. There is a 1.7 mile trail that will take your around the poind. There are also side trails if you want to explore further.
This is historical area and also features some local shops. Walden Pond is a great option for a spur-of-the moment trip.
Final Thoughts
You can see that this list just scratches the surface. It offers just a sampling of all the great beaches available in Massachusetts. You may already have your favorites, but it's good to have other options if you want to switch things up.
The summer is all about enjoying those lazy days, and the beaches of Massachusetts make it very easy to do so.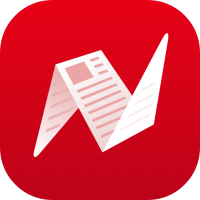 This is original content from NewsBreak's Creator Program. Join today to publish and share your own content.