If you grew up in the 80s, you know exactly where this is going. But we'll get to that in a moment.
Coke wants to change the flavor of one of its flagship products: Coke Zero Sugar, formerly known as Coke Zero.
As people have become more health-conscious, they've moved away from sugary beverages. They still want that Coke taste, just without the calories.
Diet Coke is close, but Coke Zero was much closer. To make sure that people knew this was an alternative to the calorie-filled version, Coke Zero was rebranded as Coke Zero Sugar in 2017.
The product has been on the market for a surprising 12 years and is critical to the success of the company.
The Coke CEO states Coke Zero Sugar will be the company's biggest source of growth in 2021 — and for a few years past that. 
So why do they want to mess around with the formula? 
The Biggest Marketing Disaster Ever?
The year was 1985, and it marked the hundred-year anniversary of the creation of the iconic beverage. But things were getting stale.
The company decided to completely overhaul Coke and rebrand it as "New Coke." Here's a quick summary of it.
Despite being an industry leader, Coke had lost ground to Pepsi. Coke wasn't capturing the youth market, and they needed something fresh.
They launched Diet Coke in 1982 and it was a massive success. The problem was — because of artificial sweeteners — Diet Coke was much sweeter than original Coke.
But people liked the sweeter taste — especially younger people who also preferred Pepsi. The plan with New Coke was to make a sweeter version of the original.
The early testing went well, but there was one big caveat that Coke ignored: consumers like it in addition to regular Coke: not an alternative. 
Coke should have listened to this. Instead, they eliminated regular Coke and went all-in with New Coke. And the backlash was severe.
People don't realize that they love something until it's gone (I miss you, Sarah) and the public backlash was harsh.
The head offices in Atlanta soon got hammered with 40,000 calls and letters. Each day, 1,500 people called to say how much they hated New Coke. Could you imagine if there was social media back then?
Things got to the point where Coke hired a psychiatrist to analyze the messages they received. The psychiatrist's findings? People were responding with the same tone and sentiment that comes from losing a loved one. Yikes. 
Eventually, enough was enough. Coke pulled the plug on New Coke less than three months after it launched. They then re-released the original formula but rebranded it as Coca-Cola Classic.
Had this been their intent all along? Did they purposely take away something to make people realize how much they love it?
Did they tap into nostalgia to make people more loyal to Coke? There's no way to tell and the whole thing was either total brand failure; or strategic brilliance.
Coke Zero Sugar Gets a Makeover
Despite having a similar taste to regular Coke, they have changed Coke Zero Sugar to be even closer. They also want it to look more like regular Coke by changing the black and red can to all red.
It feels like they want Coke Zero Sugar to take over from regular Coca-Cola. Regular Coke will always be a stalwart in the beverage industry, but consumers are warier of sugar.
The new Coke Zero Sugar will be released nationwide in July and in Canada in September. 
The company has already done a light launch in some international markets, and this is where the concern comes. Consumers are wondering why they've altered the formula.
Some say the taste is a mess and they won't be buying it again unless they bring the original back. 
I haven't tried it yet, but I wonder how drastically different it could be? I enjoy Coke Zero Sugar, but as its own beverage: not a copy of the original. Have they strayed too far from what worked to try and make a full-on sugar-free version of Coca-Cola? 
Should You Leave a Good Thing Alone?
Coke states that the new flavor is "more refreshing and delicious." Early reports are that the new state is a bit sweeter and has a more "full flavor."
This is hard to accomplish without sugar, so it will be interesting to see if it holds up.
Coke isn't going into this blindly and has, of course, fully tested it. They state consumers love the new taste and the new look.
But people said the same thing about New Coke at first — and we know how that went. 
The thing is, Coke has tweaked the taste of Coke Zero Sugar several times over the years. The changes were just too small for most people to notice. This time it's obviously a major overhaul. 
Back in 1985, Coke was furiously tweaking the flavor of New Coke to try to fix things, but the damage was already done. 
Final Thoughts
Has there been a real demand for this change, or is Coke just trying to ruffle feathers and drum up more interest in the company?
After the New Coke "debacle" in 1985, the company once again captured the soft drink market. People were so happy to have regular Coke back — and it showed.
By the end of 1985, Coca-Cola classic was outselling New Coke and even Pepsi. And six months after the change back, Coke sales had increased to more than twice the rate of Pepsi.
Is the company looking for something similar to happen?
In the New Coke example, the company gave the consumer exactly what it wanted: original Coke. But this time around, does the consumer even want this change?
Will there be a backlash to the new Coke Zero Sugar? Probably not. And if there is, it won't be at the level it was in 1985. It may be more of a mild disruption.
But this could be enough to generate interest and give the company a nice little boost.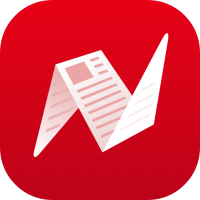 This is original content from NewsBreak's Creator Program. Join today to publish and share your own content.