Over the years, there have been many accessories for Nintendo, but one was absolutely critical in its early success.
The Robotic Operating Buddy, or R.O.B., was a robotic assistant for the Nintendo Entertainment System. It played the games with you but was slow and challenging to use.
Did it over-promise and under-deliver as a video game accessory? Possibly, but the point was to help change the perception of video games, and for that reason; it worked.
This is the story of how R.O.B. may have saved the video game industry.
Coming Out of the Dark Era
It seems weird to think, but there was a time when video games were not in demand. Not only that, manufacturers wanted nothing to do with them.
It's not that they went away but the great video game crash of 1983 shook the industry to its knees. It also bankrupted Atari.
Atari dominated through the 70s and into the early 80s but didn't have control over the games released for the Atari 2600.
Nintendo had their "seal of quality" which ensured anything released for the NES met their standards. Any company could put out an Atari game--and the quality suffered.
Consumer confidence started to drop in Atari; and video games in general. By 1984/85, Atari was broken up and sold off. Video games were seen as the kiss of death and companies like Mattel and Hasbro lost millions in investments in video game technology.
Nintendo to the Rescue
Nintendo wanted to be the opposite of Atari and distanced itself from "computer video games."
They created a new language: Instead of a console, they had a control deck; instead of cartridges, they used game paks. Atari was a video game system; Nintendo was an entertainment system.
Above all, Nintendo wanted to push that the NES was a toy and not specifically a video game system.
And the Robotic Operating Buddy might have been the final way to cement this new approach.
What Was R.O.B.?
R.O.B. started out as the Family Computer Robot in Japan when it was connected to the NES predecessor: the Famicom (family computer).
The Family Computer Robot worked in a similar way to the Light Gun which would eventually become the Zapper.
It receives commands via optical flashes on the screen of a CRT television. CRT is a specific type of tube and it's why those old accessories won't work on modern panel TVs.
Once the screen lit up, the R.O.B. could receive one of six different commands. This would be dependent on what game it was using. Those precise flashes hit a sensor in the robot's head which was a pretty advanced tech for a home toy at the time.
The problem was R.O.B. could only be used with two games. The other interesting thing was that it wasn't hooked up to the NES in any way and used four AA batteries.
It had five accessory slots around the base, numbered clockwise, and special notches on the hands meaning it could incorporate different accessories.
R.O.B. Comes to North America
There was a lot of trepidation in releasing a new video game system to North America. Nintendo wanted to have all their bases covered.
The first edition of the NES that would be displayed was The Deluxe Set. It included the control deck, two controllers, the Zapper gun, Duck Hunt, and the game Gyromite.
To show that this was high-technology, they decided very late to include the Family Computer Robot from Japan.
They also wanted to change the name. They first considered calling it "OTTO" (which would be a play on the word auto) but ended up calling it the Robotic Operating Buddy, or R.O.B.
There was such an emphasis on the NES being advanced technology that the original set didn't even include Super Mario Brothers. They needed to make a splash, and R.O.B. would be the cornerstone of this.
With Gyromite, R.O.B. helped you play the game. He had claws and spinning tops that would allow him to press controller buttons. It was slow, but he would be playing with you.
That was pretty mind-blowing to a young kid in the 80s.
The Initial Impact of R.O.B. & Nintendo
Many stores wanted to display this new NES, but the store owners were requested to showcase R.O.B. They even had a script to follow to talk about how it worked.
The early reviews from game critics were less than glowing and the focus was on how complicated this "robot assistant" was.
It was hard to ignore that there were only two games you could use with R.O.B. It was more like Nintendo was selling R.O.B.'s and the NES just happened to go with it.
Remember: Super Mario wasn't even in the picture yet.
They had plans for four more R.O.B.-based games but you'll see why these never came out.
Despite the bad reviews of R.O.B., Nintendo knew how great their product was. They just had to get it into the hands of kid--and R.O.B. helped do this. What kid doesn't want to play video games with their own robot?
But at this point, everyone had now discovered how great the game with the little Italian plumber was.
Word of mouth spread and kids clamored to get an NES. By the end of 1985, Nintendo passed its goal of selling 50,000 units.
In polls of adults and kids, 89% of adults said they would recommend it to friends and neighbors, and 83% of kids said the same thing.
The other big thing that came from this poll is parents bought the NES because their kids wanted it so badly. And what was reported as the number one reason they wanted it? R.O.B.
Wrapping it Up
By the end of 1986, Nintendo had sold 4 million NES consoles and pretty much rejuvenated the entire video game industry. The Mario era had now taken hold and they would ride this out for decades.
Video games were now back in the mainstream, and no longer a fad. By 1988 R.O.B.--even though he was seen as an unnecessary feature--was pretty much "retired."
But his job was done. He helped eliminate a barrier to entry in the relaunch of video games. It drew the attention of kids and seemed more like a toy than just a video game. This was key.
R.O.B. has been called a "Trojan Horse" in that people took him at face value thinking it was the focal point of this new system.
In reality, R.O.B. was just a way to get into people's homes so they could find out how amazing this new video game system was.
R.O.B. was critical to the success of Nintendo. It was there to give people a taste of how good video games could be--and then Mario took it from there.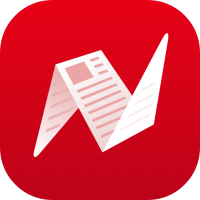 This is original content from NewsBreak's Creator Program. Join today to publish and share your own content.