Do you remember the pretty bizarre 1980s cartoon called Turbo Teen?
It came out in 1984 and was shown on ABC on Saturday mornings. It was the story of a kid who could turn into a red sports car after he was exposed to a molecular beam.
Turbo Teen is an often forgotten, short-lived, cartoon but used some of the best voice actors in the business. Here's a quick look at this pretty weird cartoon.
What Was Turbo Teen?
Brett Matthews is your average teenager that owns a red sports car. One night while driving, he swerves off the road during a thunderstorm and crashes into a secret government laboratory.
While in the lab he, and his car, get hit by a molecular beam. Instead of turning into the Incredible Hulk, Brett and his car are fused together.
Brett now has the ability to morph into a car when exposed to extreme heat. He turns back into human form when exposed to cold.
The rest of the show is about all the adventures he gets into along with his girlfriend Pattie, his best friend Alex aka "T.T.," and Brett's dog Rusty.
Turbo Teen is not without an adversary, as there is the mysterious, unseen monster truck driver called "Dark Rider." Dark Rider always tries to catch Brett to find the secret behind his abilities.
There is also a reoccurring subplot involving Dr. Chase and Cardwell who work with Brett to try and return him to normal.
An All-Star Voice Ensemble
This short-lived show had some really incredible voice talent.
Brett Matthews/Turbo Teen voiced by Michael Mish: Mish also did voices on Duck Tales, Dennis the Menace, The GLO Friends Save Christmas, and The New Scooby and Scrappy-Doo Show.
Alex voiced by T.K Carter: T.K. Carter has done a lot of prominent voice work, including:
He was the teacher on Punky Brewster,
Did the voice of Rocksteady on Transformers
Chef Nauls in "The Thing"
Played Mylo Williams on the Saved By The Bell "prequel" Good Morning, Miss Bliss
227
Good TImes
Played "Ty", Laura Winslow's guardian angel on Family Matters
A Different World
Played Monster Nawt in SPACE JAM!
The Nanny
Everybody Hates Chris
Dr. Chase voiced by Pat Fraley: Fraley has also done a lot of stellar voice work and appeared on pretty much every 1980s cartoon you could think of.
He also did the voices of the additional Buzz Lightyear's in Toy Story 2 and was the voice of Krang, Casey Jones, and Baxter Stockman on Teenage Mutant Ninja Turtles.
Besides those key Ninja Turtle voices, Fraley provided voices for 64 other characters on the show. He was also the voice of "Ace" on G.I. Joe.
Pattie was voiced by Pamela Hayden: You may not know the name, but she is the voice of Milhouse on the Simpsons.
Cardwell was voiced by Clive Revill: A Shakespearean actor also on big 1980s shows such as The Love Boat, Magnum P.I., and Dynasty. He was the original voice of Emperor Palpatine in the 1980 release of The Empire Strikes Back.
Dark Rider was voiced by the iconic Frank Welker: Frank Welker is one of the most famous voice-over artists of all time. You may know him best as Fred from Scooby-Doo, Dr. Claw on Inspector Gadget, and Slimer on The Real Ghostbusters.
He also performed Santa's Little Helper on the Simpsons.
And then there is the Transformers. Welker was a key part of the show and was the voice of Megatron. Not only that, he voicesd Soundwave, Mirage, Tailbraker, and several other characters.
The amount of voice talent on this somewhat little show was remarkable. It looks as if they were anticipating it to be a massive hit and wanted to have the best talent possible.
The Knight Rider Influence
Because of the popularity of Knight Rider, it was thought a similar based show--but geared more towards children--could become a big hit.
Turbo Teen came out on September 15th, 1984 on Saturday mornings airing on ABC. It actually debuted two days before Transformers would.
But it did blatantly get its influence from Knight Rider. They just needed something that was more kid-friendly.
Turbo Teen mirrors a lot of Knight Rider including the theme song. There's also the obvious connection to the car. The Turbo Teen car was a combination of a Chevrolet Camero and a Pontiac Trans-Am
A Trans Am is the car K.I.T.T was based on. They would make Turbo Teen red so there wasn't such an obvious connection.
What Impact Did Turbo Teen Have?
This was the perfect cartoon for kids, and released at the perfect time--but it just didn't catch on.
Turbo Teen would last for just 13 episodes with the last one airing on December 1, 1984. By August 31, 1985: it was officially done.
There can be many reasons why a cartoon series ends but in the case of Turbo Teen; it may have been from the vast amount of competition of the time.
With so many new offerings--that are all unique--it can be really hard to stand out. It was thought that the quick success--and momentum--of Transformers took away a huge chunk of the audience.
Genuine transforming robots were more enticing, and the stories and animation were much better than Turbo Teen.
Final Thoughts
You can still find old Turbo Teen episodes on YouTube. It made its own little dent in the 1980s but just didn't have any staying power.
The 1980s were a time when studios threw anything at the wall to see what could stick. It may have been a few years too early--or too late--but should have had more of an impact.
There wasn't a lot of time for market research, and test audiences, so shows had to be released quickly. Some stuck, and others quickly disappeared. Sadly, the latter was the case for Turbo Teen.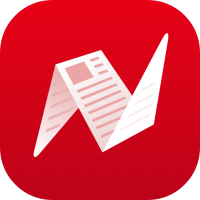 This is original content from NewsBreak's Creator Program. Join today to publish and share your own content.