This may be a game-changer.
This isn't about a morning routine — there are a million articles on that — but more about getting yourself in the right headspace to start the day.
Do your mornings involve stumbling out of bed and wondering what may go wrong during the day?
This can be normal, but it can make us write off the day before it even begins. Instead, affirmations are a way to take back control of the day.
It's a simple way to get yourself into a positive mindset and set yourself up for success.
What Are Affirmations?
An affirmation is simply something you repeat to yourself, either out loud or in your thoughts. It may be a certain word or a short phrase.
Whichever you choose, they can have a positive effect on your mind.
Affirmations are important to help change the way we think. There's some science behind this, too.
In 2015, several researchers from Oxford University found that self-affirmation activated brain systems associated with reward.
They found affirmations may decrease stress, increase well-being, improve academic performance, lower anxiety and depression, and make people more open to behavioral change. 
The other interesting thing is the researchers noted the increased brain activity from positive affirmations could have positive effects across a wide range of potential applications and outcomes. 
Affirmations may change how your brain works and how your body responds to it. Basically, affirmations can help you now — and set you up for future success. 
Start Your Day on the Right Foot
When you jump-start your day with positive affirmations, they motivate you and keep you focused. This is important if you have specific tasks and goals you want to achieve.
There's also some interesting research that self-affirmation helps to improve problem-solving while under stress. 
Daily affirmations are a way to train your subconscious to take on a positive mindset instead of assuming things will go wrong. They also help to change your behavior and improve your relationships.
You don't have to create an elaborate morning routine, but affirmations work best when they are consistent.
If you take the time each day to practice positive affirmations, you'll get in the habit and it will become second nature.
This could be first thing when you wake up, while you go for a morning walk, or while listening to music after breakfast. Whatever routine you come up with — stick with it. 
You may want to get up, hydrate, do some light stretching and then read or listen to some music before practicing affirmations. You can design any routine you like.
15 Daily Affirmations to Improve Your Mindset and Positivity
This list is just a small sample, as there are hundreds of positive affirmations. Make your own list or combine different affirmations to create ones catered to your needs. 
I believe in myself and my abilities
I am capable
I have valuable skills
I deserve success and am worthy of it
I bring value to the world
I can improve the lives of those around me
I will let go of things I can't control (possibly the hardest, but might be the most valuable)
 I will welcome new possibilities that come my way
I can take on any challenge
I am worthy of good things in my life
I am loved
My goals are realistic and attainable
I don't need to compare myself to others
I am enough
I can
Key Takeaways
Affirmations don't need to be done while you stare in a mirror or spoken out loud. They can be written down, listed in a notes app, or listened to through playlists.
There are many great YouTube videos and apps that have daily affirmations. Just find the format and medium that works best for you.
The key thing is to really mean the words you say. Commit to them and repeat them consistently. This is about retraining the mind away from negativity and into positive thoughts.
The mind is just like a muscle and it needs continuous strengthening if it's to change and improve. 
Give it a shot for a week and see if it can make a positive impact on your day. You'll at least be doing your mind and body some service.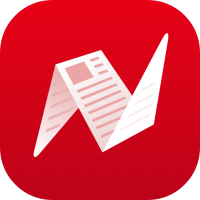 This is original content from NewsBreak's Creator Program. Join today to publish and share your own content.