If you grew up in the 1980s—and were a relatively creative kid—Boglins really captured your imagination
Boglins were like bringing that Jim Henson magic home with you. But they didn't feel like a cheap knock-off. These seemed like they could be right out of Labyrinth or the Dark Crystal.
This is a look back on one of the most creative toys of the 80s: Boglins.
What Were Boglins?
Boglins were hand puppet toys that had a goblin theme to them. They were made of flexible rubber which allowed them to be manipulated to make more expressive movements that you controlled.
Your hand would control the mouth so you could act out speech. The flexible rubber allowed them to change facial expressions. You could also manipulate the eyes with your fingers to move them side to side.
Boglins were made of an artificial rubber known as "Kraton" and the first models had glow in the dark green eyes.
These were toys that looked and felt like legitimate movie props. There wasn't a cartoon show, comic book, or other forms of media used to launch them; they existed simply as Boglins.
The Jim Henson Influence
Monsters were big in the 1980s. We had movies like Gremlins, Ghostbusters, Critters, and Ghoulies. Jim Henson also gave us movies like Labyrinth and the Dark Crystal.
Toy wise, My Pet Monster and the Garbage Pail Kids were popular. There was a market for slimy, monster-based toys for kids and Boglins capitalized on this market.
One of the people behind the creation of Boglins was Tim Clarke. Clarke was a real puppet designer and worked with Henson on the iconic Dark Crystal, Sesame Street, The Muppet Show, and even Fraggle Rock.
Clarke loved to work in the medium of puppets and thought this love should be brought to the toy world. The idea was brought to Henson who was reported to have loved it.
But he didn't have the time to work on a toy. Since Henson thought it was a great idea, Clarke was extra motivated to create something unique.
The Creation of the Boglins
Clarke had finished up on Fraggle Rock but continued to work with Henson on some props for various commercials.
While this was going on, they started to dabble in the toy creation. Clarke wanted to make some sort of hand puppet and realized that using foam-latex could make them more usable and lifelike.
He took inspiration from the Olmec colossal heads of Ancient Mexico and this helped give rise to the first Boglin.
The focus of the toy was the head, but it would have smaller additional arms, ears, and tail to go along with the gruesome face
Clarke used his ingenuity from his Henson days to create a simple mechanism that would allow control of the eyes and also the ability for the Boglins hand to grab something.
Happy with the design, he brought it to Coleco. Coleco liked the idea of the Boglin but wanted to make some changes to it and include a body.
Boglins were then taken to Mattel who loved them. Mattel had seen the success with things like Madballs, Gremlins, and Garbage Pail Kids, so they saw the potential with Boglins.
The Release of Boglins
What ended up on shelves in 1987 wasn't too far off from the original design.
The only thing that was scrapped was a grabbing hand as it was more expensive to produce. It would have driven up the cost of production and the retail sale price.
Boglins first came out in 1987 and the initial release included three different full-size Boglins: Dwork, Vlobb, and Drool.
A great commercial was released along with one other unique feature: The incredible packaging. This packaging may have helped with their success.
Boglins came in a box that resembled a jail cell and included some bent bars in the front. The bars could be pulled up from the top of the packaging to "release" the Boglin.
The box itself looked like a wooden crate to make it seem as if they had been shipped from the swamp--or bog--they were discovered.
The fictional story printed on the back of the box shows the "field notes' of a Boglin researcher who developed the field of "Bogology."
The packaging served a few purposes; it was a display box for the toy, but it was also interactive. There was a hole in the bottom of the box so you could control the Boglin which made it part package/part playset.
The Future of the Boglins
They had a big impact in the U.S. but this would last just a few years. In the U.K., however, they were an even bigger hit.
The toy line exploded there and they would release even more variations on the original. The line lasted all the way until 1994.
Mattel re-released the Boglins in 2000 and introduced some new variations that were bigger and electronic. These could talk or stick their tongue out and even spit water.
They made another return in 2017 in a licensing deal with Seven Towns and Clutter Magazine in limited run batches geared to the collector market.
The Boglins were a once-in-a-lifetime toy that should have had a longer existence.
Most toys are thought up by market research and then created by toy designers. With Boglins, you had something creative and created by creative people.
When you played with a Boglin, you were just a step away from Jim Henson himself. You got to use a toy designed by people from his team who had created things you had seen on TV and movies.
This is what makes Boglins stand out more than other toys: they looked like real movie props and seemed like they could have been used for actual filming.
For kids who loved the work of Jim Henson, this was like getting a piece of that to take home with you.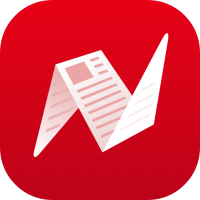 This is original content from NewsBreak's Creator Program. Join today to publish and share your own content.