It doesn't get much worse than this.
All the pieces were there for this to be great. You had George Lucas making the movie, and it had only been a few years since Return of the Jedi.
You also had Lea Thompson who was fresh off the blockbuster Back to the Future just a year earlier.
It had elements of science-fiction, comic books, and comedy. Everything should have worked.
But it didn't.
This is a look back on what is technically the very first Marvel film: Howard the Duck.
Getting Howard the Duck to the Big Screen
The origins of the movie go as far back as the creation of the original comic.
George Lucas had just finished American Graffiti and was already interested in turning the comic into a movie.
When Graffiti wrapped he started talking about this "funny comic" that has some real "film-noir" components to it. But it would have to sit on the back burner for a while because he ended up making a little movie called Star Wars.
In 1984, fresh off of the Star Wars trilogy, Lucas now turned his attention to producing films. The idea of a Howard the Duck movie was still in his head
Universal Studios got on board because they originally passed on Star Wars and didn't want to miss the boat with a new George Lucas movie.
The Plot of the Movie
Howard is beamed to earth from Duckworld where he lands in Cleveland. He ends up saving a rock singer named Beverly (Lea Thompson) from a bunch of thugs.
Beverly introduces him to Phil (Tim Robbins) who works at a lab with the scientist Dr. Jenning (Jeffery Jones). Jenning tries to return Howard back to his homeworld but ends up transferring an evil spirit into his own body instead.
The spirit has now become the "Dark Overlord of the Universe" and Howard is able to destroy him with a neutron disintegrator. Howard destroys the laser that could have sent him home and he stays on earth and ends up playing guitar in Beverly's band.
Creating the Movie
The original intention was to make this an animated movie. This would have been easier, but Universal needed the film for the summer so there was no way to get it animated in time.
Making a live-action movie also gave Lucas a chance to use Industrial Light & Magic which had become more advanced.
They tried to re-create the look of the comic but still slipped in their own touches. In the opening shots of Duckworld, it looks like New York City and they would include a lot of duck-focused products.
Howard The Duck was never intended as a kid's movie but geared towards adults in a kind of National Lampoon-style.
They also steered away from the existential themes of the comics and made it just a "duck from space" movie.
With the involvement of Lucas and ILM, the movie became more effects-based instead of story or satire focussed.
They would also change up the personality of Howard and make him a nicer character--but the movie still contained some adult elements.
Robin Williams had actually been considered as the voice of Howard, but it was thought his voice would be too recognizable. They also considered Martin Short and Jason Alexander.
They went with actor Chip Zien--a Broadway actor-- who wasn't even cast until the movie finished shooting.
Releasing the Movie
There were many technical issues that came up while shooting the film. They were also under a time crunch and this in part also led to the demise of the movie.
The initial test screenings had mixed responses which made everyone nervous--and with good reason.
The movie came out on August 1, 1986, and got crushed by critics. It was called a "hopeless mess." The acting was criticized along with the fact it just wasn't funny.
Today, it has a 15% score on Rotton Tomatoes and is considered the lowest-rated LucasFilm movie.
It was nominated for 7 Razzies, won 4, and is considered one of the worst movies ever made.
Not only was it a critical disaster: it was a commercial failure, too. It made just $5 million its first weekend putting it in third place.
It would only make $16 million in the US, and a total of $37 million worldwide. This was against a budget of $38 million.
That's relatively high for a movie of this sort but it's still impressive that it pretty much broke even.
This total was far from expected. The studio didn't lose a lot of money, but they were planning for much higher returns.
The Legacy of Howard The Duck
This movie has fallen into the "so bad it's good" category but has developed a cult following.
There has also been more inclusion of Howard The Duck in the MCU with his appearance in the end credits of Captain America and his inclusion in Guardians of the Galaxy.
The original movie was left open for a sequel but this can probably be ruled out.
At the time of writing this, a new Howard the Duck series created by Kevin Smith is planned for Hulu. There's no release day as of yet, but it's something to look forward to for Howard the Duck fans.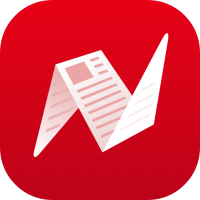 This is original content from NewsBreak's Creator Program. Join today to publish and share your own content.