The 1980s started off strong when it came to epic toys. The decade ushered in a whole new era of exciting toys, playsets, and action figures—and kids loved it.
To start the decade, the best-selling toy for each year was:
1980: The Rubiks Cube
1981: The Smurfs
1982: My Little Pony
1983: Cabbage Patch Kids
1984: Transformers
This will be a look at the most popular toys from 1985 to 1989.
1985: Teddy Ruxpin
Everyone remembers Teddy Ruxpin, but it might surprise you to learn what a best-selling toy it was. He ruled Christmas and all of 1985.
This is pretty remarkable considering all the epic toys that were also out at that time.
Teddy Ruxpin - the talking bear - is actually a pretty amazing piece of technology and an interesting story.
A former employee of Disney who got inspiration from the Country Bear Jamboree, Chuck E. Cheese, and the animatronic characters from Welcome to Pooh Corner designed him.
The goal with Teddy Ruxpin--like most toys--was to get it out by Christmas. This gave the company only 6 months.
$60 million was put into the production to get him finished in time, and it worked. World's of Wonder--who released Teddy—sold a staggering 41,000 units in the first 30 days.
The plan was to launch him with his own series, but they didn't need it. From just September to the end of 1985, Teddy Ruxpin brought in $93 million. Converted for today that's about $220 million.
1986: G.I. Joe
This may seem surprising because it's later in the decade, but from a survey of 3000 U.S. retailers published in the November issue of Toy and Hobby World magazine, G.I. Joe was the best-selling toy of 1986.
G.I. Joe came out in 1982 accompanied by a Marvel Comic series, and the cartoon series came out in 1983 but the success in 1986 makes sense for a few reasons:
The first is the cartoon was now more established, and every kid knew it. Also, all the vehicles and characters had been released so G.I. Joe had a complete universe. And lastly, the cartoon show had become required viewing after school.
1987: Jenga
The first commercial launch of Jenga happened in Canada in 1985 before being released worldwide. Toy company Irwin was behind this but hated the name Jenga. They thought that it wouldn't mean anything to anyone and didn't know how they would sell and market this game.
The name Jenga stayed, and was launched at the Toronto Toy Show in 1986. Over 400,000 orders were placed right there.
Jenga then took off thanks to a very popular and memorable commercial. Jenga was a massive hit, making it the must-have toy for that year.
It continued to sell at least 4 million units from that year up until the year 2000.
1988: The Koosh Ball
Probably the most surprising on this list, and one that you might not even recognize right away. Like most toy ideas, the simplicity of the Koosh Ball is what helped lead to its success.
It's a soft squishy ball with rubber strings attached. You could throw it as hard as you wanted and not really hurt anything or anyone.
The Koosh Ball was created by Scott Stillinger who wanted something to help his kids learn to catch. He started putting something together using a box of rubber bands and came up with a prototype that he brought to his brother-in-law.
His brother-in-law worked for Mattel.
The ball is made of 2000 rubber strings and the name "Koosh" comes from the sound made when you caught it. Some people didn't get it at first, but consumers did making it a bestseller.
The big appeal is they were cheap. Because of the low price, most kids could get the hot toy for Christmas and birthdays.
Compare this to asking for a Teddy Ruxpin which back then cost the equivalent of $160--plus the cassettes were $12.95 each.
1989: The Game Boy
Whether you consider The Game Boy a toy or video game; it was king in 1989. Video games were back on the upswing thanks to the NES, but the Gameboy cause a real frenzy.
Being able to take your video games on the go was pretty mind-blowing. Previous handheld games were very low quality, and not much fun to play.
The Game Boy was first released in Japan in April of 1989, then in North America in July. With the Game Boy, it was like you had a portable NES--it even had the same familiar controller built into it.
There was one other thing that made The Game Boy a massive hit: Tetris. Tetris was the driving force behind the early success of the Game Boy as it's one of the most popular--and addicting--games of all time.
When the Game Boy was released in North America, it sold 40,000 units on its first day. It was then off and running to become the hottest toy of the year.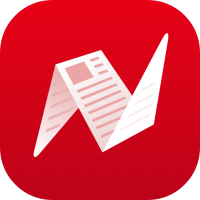 This is original content from NewsBreak's Creator Program. Join today to publish and share your own content.