The 1980s were a truly golden age of toys. There were so many new creations that it was hard to know where to divert your attention.
Birthday and Christmas wishlists were full of a wide variety of super popular toys. But which were the best-selling for each year?
This is a rundown of the most popular toy each year from 1980 to 1984 with data coming from The National Museum of Play, and Insider.com.
1980: The Rubik's Cube
The Rubiks Cube is an amazing story of a simple item meant to help math students--and became one of the best-selling toys of all time.
The Rubiks Cube was invented by Erno Rubik in 1975. Rubik was an inventor, architect, and professor.
While working as a professor at the Budapest College of Applied Arts, he often came up with three Dimensional objects as a way to teach his students about space alteration.
He wanted to help change their thinking when it came to architecture. The first cube was made up of blocks of wood and rubber bands, but the main idea was still there.
The first commercial version would be released in Hungary and was called the "Magic Cube." Ideal Toys licensed it but released it as the Rubik's Cube in 1980.
To say it was a hit was an understatement. Not only was it the best-selling toy of 1980 --and found under every tree that Christmas--it was one of the best-selling toys ever.
1981: Smurfs
Smurfs goes as far back as 1958. They were then used in comic books before making their way to TV.
The Smurfs were created as a Dutch comic franchise by an artist known as Peyo. They were first called the 'Schtroumpf', which apparently was a made-up word by the artist when he couldn't remember the French word for salt.
The cartoon show debuted on September 12, 1981. The show was a massive hit for NBC and was the winner of awards for excellence in children's programming. It would also be nominated for Daytime Emmys.
Before 1981, Smurf merchandise was limited to a few small figurines. When the show launched, it resulted in an avalanche of Smurf merchandising including toys, lunch boxes, plush dolls, even cereal.
Over 300 million Smurf figures alone have been sold over the years.
Smurf toys made a big splash in 1981.
1982: My Little Pony
Everything started in 1981 with 'My Pretty Pony' before it was relaunched as My Little Pony in 1982. That first line of toys started with 6 small but colorful ponies known as 'Generation 1."
My Little Pony caught on quick. Spurred on by the very popular TV show, My Little Pony soon became a household name
By the end of the 80s, 150 million My Little Ponies had been sold and still remains a Billion dollar property today.
1983: Cabbage Patch Kids
The definitive must-have Christmas toy--maybe of all time--and the toy that started what a true toy craze could be.
In 1983, people had bones broken to get these things, and it set the stage for what retail hell could be with Black Friday.
The Cabbage Patch Kids started as a simple fabric-based toy created by Martha Nelson Thomas. She wanted to create a doll that looked like a baby, and could actually be played with--unlike porcelain dolls that were for display only.
This idea seems to have been "borrowed" by Xavier Roberts who made them into the version you know today.
A few factors that make for a hot toy are popularity, demand, and scarcity. The Cabbage Patch Kids had this in droves; not to mention they were released during the holiday season.
Scarcity is probably what really lit the powder keg as once the demand started to raise, there were simply not enough to go around.
The average store was carrying 200 to 500 dolls max but had thousands of customers trying to get them. This is what lead to the riots, trampling, and damage sustained to stores and people.
When you buy a He-Man, you are getting the same one that thousands of other kids have. With a Cabbage Patch Kid, you had one more specific to you.
This is because Coleco made 9 different heads that were computer matched with the bodies. This leads to multiple variations, and, ultimately, more uniqueness.
The adoption aspect made the Cabbage Patch Kids feel more like a belonging than just a "toy."
1984: Transformers
With Transformers, you got the perfect combination of robot/alien/battle/novelty all rolled into one.
They weren't just transforming robots but had an amazing backstory and characters. This was the smart move done by Hasbro. They knew that giving them an identity created more of a universe for them. They even had brought in Marvel Comics to create their story and legacy.
Transformers started with a three-part miniseries that acted as a series of commercials. The miniseries got kids familiar with Cybertron, the Autobots and Decepticons, and all the main characters.
The miniseries first aired in September 1984 leading very nicely into Christmas that year--something all toys have to do to succeed.
Transformers, of course, would continue to be one of the hottest toys of the 80s, and of all time.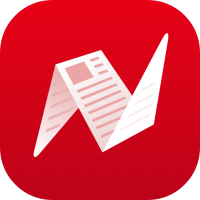 This is original content from NewsBreak's Creator Program. Join today to publish and share your own content.