There are debates that the '90s are the best period of all-around music that ever existed.
There could be a point made for this but if you want to look back on some vintage and iconic groups, bands, and music you need to look no further than the '80s.
This was a decade where you're evolving into some new formats of music that never really existed before. You've got hip-hop, new wave, and some developing versions of punk rock and heavy metal.
If the '70s were a bleak time, then the '80s are the tailgate party that would kick off the weekend and the music reflects that.
Here's a sampling of some of the top groups.
Bon Jovi
Bon Jovi was hard rock but still anthemic and seemed accessible. They may be the epitome of stadium rock.
Formed in 1983 in New Jersey Bon Jovi today is made up of Jon Bon Jovi, David Bryan, Tico Torres, Phil X, and Hugh McDonald but has also included Alec John Such and Richie Sambora.
"Runaway" was one of their first big hits to crack the top 40 in 1985 and in 1986 they put out their giant album "Slippery When Wet".
It contained "You Give Love A Bad Name" and the greatest songs ever written; "Living On A Prayer".
That album sold 20 million copies and had 3 top 10 singles on it. They put out their album "New Jersey" in 1988 and it contained other classics such as "Bad Medicine" and "I'll Be There For You".
Run-DMC
The Beatles of rap. In the '80s a new and emerging style of music was being released from the Bronx and New York City.
It was called hip-hop and it was a way for people to share the way that they saw life and what they saw around them.
It was set to hard-hitting beats and the rapper's voice would be used as an additional instrument.
Rap was starting to explode but a three-man group from Queens would that it to the next level.
Formed in Hollis, Queens in 1981 Run-DMC was made up of Daryl "DMC" McDaniels, Joseph "Run" Simmons, and Jason "Jam Master Jay" Mizell.
They were the first rap group to have a gold album (1984) and also be nominated for a Grammy. T
hey were the first to go platinum, multiplatinum, the first rap group to appear on MTV, and first to appear on American Bandstand and on the cover of Rolling Stone.
Some of their notable albums from the '80s were "Raising Hell" and "King of Rock" and notable songs include "Walk This Way", "My Adidas", "It's Tricky", and "It's Like That".
U2
U2 has some punk rock roots but evolved into more of a rock band.
They were formed in Dublin in 1976 and were made up of Bone, The Edge, Larry Mullen, and Adam Clayton.
"War" would be a big album for them in 1983 and included the hits "Sunday Bloody Sunday", "Pride (In The Name Of Love). Their biggest album of the '80s could be 1987's "Joshua Tree."
It made them worldwide stars and included the hits "With or Without You", and "I Still Haven't Found What I'm Looking For".
They put out an experimental album/movie called "Rattle and Hum" in 1988 and have sold more than 170 million albums worldwide
R.E.M
Formed in Athens, Georgia in 1980 Rapid Eye Movement was made up of Michael Stipe, Bill Berry, Peter Buck, and Mike Mills.
They're really one of the first big alternative rock bands they had a unique guitar sound and also unique vocals from Stipe.
1983 would see one of their first big albums with "Murmur" and they became the quintessential "college radio" band.
They would have a big hit in 1987 with "The One I Love." They signed with Warner Bros in 1988 and were able to be a conscious/political band while still playing arenas.
Duran Duran
Duran Duran in 1976 in Birmingham and helped to develop the new wave/English synth-pop sound.
They were kind of an alternative band in 1982 but became a world powerhouse in 1984.
Duran Duran was smart because they embraced the concept of video which was becoming important thanks to the launch of MTV.
This was nothing new for British bands as they were used to making "music videos" because of the English show "Top of the Pops" so all these bands took to it well.
Some notable Duran Duran songs are 1982's "Hungry Like The Wolf", "Rio", "A View To A Kill", and "Ordinary World."
New Kids On The Block
Formed in Boston, Mass in the early '80s NKOTB were the brainchild of Maurice Starr trying to find a new version of "New Edition."
It started with him hearing a 15-year-old Donnie Whalberg rapping and he helped to recruit other members.
Their debut album came out in 1986 and it was full-on bubblegum pop. An early hit was "Be My Girl". They put out "Hangin' Tough" in 1988 and it was pretty much pure pandemonium from then on out.
Breakout hits included "You've Got It (The Right Stuff), "Please Don't Go Girl", "Cover Girl", and "Hangin Tough".
There have been plenty of acts that caused chaos from girls but New Kids On The Block seemed to take it to another level setting the stage for future bands like Backstreet Boys and NSYNC.
Culture Club
Formed in London in 1981, they were made up of the enigmatic Boy George, Roy Hay, Mike Craig, and John Moss.
Boy George really captured the public attention and at the very least confused a lot of people. But this still created interest.
They could back it up and had monster hits with "Do You Really Want To Hurt Me," "Time," "Karma Chameleon," and "I Just Want To Be Loved."
Karma Chameleon was the biggest hit of 1983 and they became a hugely influential group.
They won the Grammy for best new artist and their album "Colour By Numbers" has been considered one of the best albums of the '80s.
Guns N' Roses
Formed in Los Angelas in 1985 they were made up of Axl Rose, Slash, Dugg McKagan, Izzy Stradlin, and Steven Adler.
"Appetite For Destruction" was released in 1987 and was a massive album.
GNR came out of the gate hot and it was the #1 album a year after its release. "Sweet Child O' Mine" reached number one and they would sell 30 million albums worldwide.
Some of the other notable songs would include "Welcome To The Jungle", and "Paradise City".
Def Leppard
Formed in Sheffield in 1977, they would be one of the top bands of the '80s.
They are made up of Joe Elliot, Rick Savage, Rick Allen, Steve Clark, and started with their album "High and Dry" in 1981.
This allowed them to be one of the first rock bands to be played on MTV.
"Pyromania" would come out in 1983 and went freaking diamond (10 million albums sold) it's ranked in the top 500 albums of all time by Rolling Stone.
In 1987 they released the monumental "Hysteria" and features iconic songs such as "Love Bites," "Pour Some Sugar On Me," "Armegeden It," "Rocket," "Animal," and "Woman."
This album went on to go 12 x platinum.
They've sold 100 million albums and have two albums with RIAA Diamond Certification.
To put that into context there are only five rock bands, and two original studio albums, that have sold over 10 million albums. Ever.
Metallica
Formed in 1981 in Los Angeles, Metallica, at the time, was Lars Ulrich, James Hetfield, Dave Mustaine, Ron McGovney.
Big albums in the '80s would include "Kill 'Em All" and "Ride the Lightning" in 1983 and 1985.
"Master of Puppets" would come out in 1986 and would go gold and eventually 6 x platinum. "And Justice For All' would come out in 1988.
Some notable songs through the '80s would include; "Fade to Black," "For Whom the Bell Tolls," Seek and Destroy," and "One."
Final Thoughts
That's just a small sampling, but the 1980s gave us some of the greatest bands and groups in music history.
The music was so good that it continues to be listened to, and re-discovered to this day.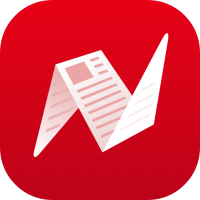 This is original content from NewsBreak's Creator Program. Join today to publish and share your own content.