The goal with health needs to be progress and not perfection. Choosing the best options in any given situation is a more realistic pursuit.
Dollar stores are a surprisingly good place to find some decent food items.
The average household is spending around $600 a month on food. We spend around $337 on food at home and $263 away from home.
When you look at how much an individual person spends in a single day: it's only around $7.63. 
The odds are, most of this is spent on prepackaged food. There aren't fresh items at a Dollar store, but how healthy can you make it instead of buying fast food or a frozen dinner.
Breakfast
Breakfast may be the easiest meal. And honestly, not too different from what you may normally have each day. Here are ingredients that could be used to make oatmeal.
Oats: You may think you would only find instant — overly flavored — oatmeal, but there are actual oats. They are 'quick oats,' but not too bad.
Almonds: we think of dollar stores as places just to buy candy and chips, but it's a great place for nuts and seeds.
Dried fruit: there is a lot of this available. Obviously, this doesn't replace fresh fruit, but you can find dried raisins and cranberries.
Maple syrup: This may not be pure maple syrup, but a little is good to add some sweetness
Cinnamon: dollar stores are a great place to buy herbs, spices, salt and pepper, and other condiments.
Lunch
Lunch can be tough, but here are some items that can be used.
Black beans: Dollar stores are a surprising place to find dried beans which can be used in a lot of ways.
Premium light tuna: this tuna is usually packed in water and may be one of the best protein sources you can find in these stores.
Store-bought tuna may have a lot of issues, but we're looking for the best possible options in the given situation.
Since the average person is buying packaged food for their meals; you don't want things with a ton of ingredients. 
Apple cider vinegar: another surprise find.
Olive oil: the purity may not be the best, but it's better than refined vegetable oil.
With these ingredients, you could throw together a bean and tuna salad. You can give it some zest and add some seasoning to improve the flavor.
Dinner
Dinner can also be tough, but there are a few options available, including the canned tuna, canned chicken, and canned mackerel.
Rice is usually available at most Dollar stores, and it can be used in a variety of ways.
Frozen veg: another great find. The bigger Dollar stores have a frozen section and there's a lot of good stuff there.
Frozen produce always gets a bad rap, but it's possible that it's healthier than some fresh produce.
Fruit and veg start losing nutrients after they are picked. When it's flash-frozen, it may keep more of its nutrition intact. 
Compare this to fresh produce from the other side of the country. The fresh items have been picked, sorted, stored, transported, sorted again, and then stored on shelves.
It could be a week or two — or longer — from the moment they picked it to when you eat it.
The frozen option may end up keeping more of its nutrition, so make use of it. Also, you won't waste as much, which is a big problem with fresh produce. 
You could make a simple stir fry with all these ingredients and some added seasonings.
Snacks
Snacks are obviously the easiest things to find in these stores. There are some decent options including:
dark chocolate
raw almonds, cashews, pistachios, walnuts, peanuts
veggie chips
rice cakes
canned pineapple
bottled spring water
Key Takeaways
Eating all meals from a Dollar store is not a good idea, but it's surprising how many decent options are available there if you were in a pinch.
The key takeaway — as it pertains to health — is just to make the best choices possible in any situation.
The goal shouldn't be perfection (which probably isn't a healthy approach) but just mindful decisions. 
Doing your best in your choices is a much better alternative than beating yourself up because what you decided on wasn't perfect.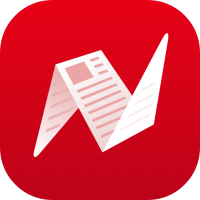 This is original content from NewsBreak's Creator Program. Join today to publish and share your own content.