When you start out freelancing, it can be a bit of a minefield to navigate.
Where do you look for work? How much should you charge? Should you take every job possible at first? 
These issues are things you'll have to work through if you're looking to start a writing career.
Writing when you're desperate is not a great position to be in. However, this might not be the worst thing, and hopefully, this will encourage you if you're in the same situation.
Where Do You Look For Work?
If you're just getting started out, you'll have to get your feet wet, and that can mean finding some lower-paying jobs you don't love. This isn't a bad thing; which we'll cover in a second.
If you're looking for some freelance writing sites, here are a few popular ones that are good for beginners and advanced writers.
Freelancer.com
PeoplePerHour
Fiverr
Upwork
Contena
ProBlogger
Guru
What Should You Be Charging?
There is various information on this — and a lot of it depends on where you live — but here's a rough guide on what freelancers should charge per word.
Beginner: .03 to .06 per word
Intermediate: 0.7 to .12 per word
Advanced: .13 to .20 per word
In Demand: .21 to .30 per word
There's a lot of range here, but a beginner could expect to make $15 to $30 for a 500-word post.
The Importance of Paying Your Dues
When you're just starting out, you may have to do work that you don't love to get established.
If you want to build up a resume — and prove to prospective clients you're a professional blogger — you may have to do jobs you don't love.
This is also an important time because it gives you a chance to hone your writing. Use all that early work to polish your skill and build your ability. 
Writing is a lifelong pursuit, and these early days can help you put in the reps to become a better writer.
The early work that you don't like can inspire you to get better, so that you didn't have to do it again.
It pushes you to produce better work. You learn how to write more efficiently and not waste time.
It teaches you how to better pitch potential clients and learn what they're looking for. 
The early days of freelance writing serve as an education on how to build your own writing career.
You may also find some new skills and interests in areas you didn't expect. This is the time to build up your resume and make yourself more marketable to prospective jobs. 
Narrowing down your niche can be a good thing, but it also helps to have a wide range of writing skills that could serve you in the future.
Key Takeaways
The early days of freelance writing are extremely important.
Not only did you learn what you want to work on, but, more importantly, you learned what you don't want to work on. 
You can only figure this out by putting in the time and working your way through a wide variety of writing jobs. 
Even though it can be frustrating — embrace this time. Hopefully, you won't stay at those entry-level jobs for too long and can get motivated to pitch larger clients.
This time, you'll have more experience and a portfolio to back it up.
Use the time to improve your writing, learn what clients want, and how to market yourself.
The early days of freelance writing can also help you to improve your own blogs/website/copywriting.
A great freelance writing career will not happen overnight — so don't be afraid to pay your dues at first.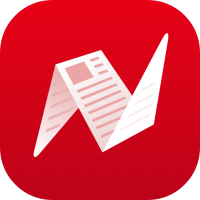 This is original content from NewsBreak's Creator Program. Join today to publish and share your own content.