As the world continues to grapple with the novel coronavirus, the virus continues to mutate. Throughout the pandemic, several genetic variants of SARS-CoV-2 have emerged. The US government SARS-CoV-2 Interagency Group (SIG) has developed a classification scheme to designate four separate classes of variants: Variants Being Monitored, Variants of Interest, Variants of Concern, and Variants of High Consequence. Variants are classified based on their ease of spread, the severity of their symptoms, and how they are treated.
To date, no variants of high consequence have been identified in the United States. However, several other variants have been identified, including multiple variants of concern. The Delta variant one of these, and is currently sweeping the nation and countries worldwide, making it one of the most common variants. As of August 2021, the Delta variant constituted approximately 93% of all coronavirus cases in the United States.
While the United States is undergoing a wave of Delta cases, other variants are quietly popping up on the radar, including the Mu variant. Mu, the newest of several SARS-CoV2 variants, has now been identified in Nebraska. Nebraska marks the final state in the United States to record a case of the variant. To date, the variant is now in every state in the country.
While much is still unknown about the mutation, including its potential resistance to existing vaccines, it is being monitored. The mutation is currently considered a "variant of interest" (VOI) by the World Health Organization (WHO). It is still relatively rare in the context of all coronavirus cases, but it is becoming more commonplace in states such as California and Florida. California has currently reported the highest number of Mu cases in the country, with Florida a close second. Cases are also high in New York, Alaska, and Texas, relative to the United States population.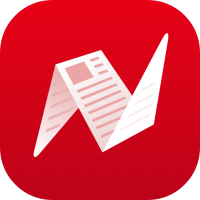 Follow more content from Dr. James Goydos on his website and on Medium. This is original content from NewsBreak's Creator Program. Join today to publish and share your own content.