With schools back in session around the United States, schoolboards have grappled with how to combat the spread of the coronavirus while maintaining in-person learning. Making the switch from virtual back to physical sessions has come with its challenges, including identifying how to curb the spread of the virus. Schools around the country have instituted measures which follow CDC guidelines, including enforcing social distancing and wearing face masks. Many schools have introduced mask mandates as a means of safeguarding student and staff health. New Jersey is one of only 16 states which have instituted a mask mandate to date.
New Jersey Governor Phil Murphy announced in August that all New Jersey K-12 students, staff, and visitors would be required to wear masks inside schools to help to combat the spread of COVID-19. The decision was made because of the, "recent and rampant spread" of the delta variant of COVID-19, because no children under the age of 12 in the U.S. are eligible to be vaccinated yet, and because "too many" older children remain unvaccinated.
This decision has been met with backlash, including from several parents throughout the state. Some parents have joined together to form the group, 'Free NJ Kids' in protest to the mandate. The group recently filed a federal lawsuit in an attempt to prevent Governor Murphy and the state's school districts from requiring mask mandates.
Earlier this week, U.S. District Judge Kevin McNulty declined to issue a temporary restraining order (TRO) which would have blocked the requirement that all students wear masks in schools. McNulty was not persuaded by counsel which claimed that the mask mandate was unfair and unnecessary. An appeal has been filed, but no hearing date has been set during the time of publication.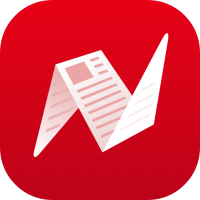 Follow more content from Dr. James Goydos on his website and on Medium. This is original content from NewsBreak's Creator Program. Join today to publish and share your own content.