Hamilton Heights has played a significant role in the history of New York City.
The apartment neighborhood features outstanding restaurants, shops, museums, and other cultural attractions.
It is a dynamic neighborhood with a rich history and vibrant presence.
Hamilton Heights is a residential area in New York, on the northern tip of Manhattan, bordering both Harlem and Washington Heights.
It is roughly bounded by West 160th Street to the south, Riverside Drive and Claremont Avenue to the west, 155th Street to the north, and Edgecombe Avenue to the east.
There are historic houses with beautiful interiors and other landmarks to see.
Norman Rockwell and Oscar Hammerstein were early residents.
Many tourists are drawn to Hamilton Heights because it has many of New York City's main attractions within reach.
This includes places in Harlem such as the Apollo Theater and the Studio Museum; cultural sites such as Schomburg Plaza; and Manhattan sights including Columbia University, Union Theological Seminary, and Riverside Church.
This neighborhood is a quiet oasis amid the hustle and bustle of New York City.
It is also one of the more expensive places to live in Manhattan because of its beautiful architecture and central location.
Hamilton Heights is a neighborhood in northern Manhattan named after founding father and local resident Alexander Hamilton.
There are many historic mansions there, such as Hamilton Grange. Once the home of Alexander Hamilton, a founding father of the United States.
With the opening of the IRT subway line in 1904, the estates were subdivided into a variety of brownstones and limestone row houses.
The buildings are small and many have been restored to their former glory.
Local gentry built their country estates in the area during the late 18th and early 19th centuries.
Most visitors end their time in Hamilton Heights and head out to one of the many restaurants, boutiques, or galleries within walking distance of where they started.
Hamilton Heights is a historic neighborhood with many landmarks and attractions.
There are many historic buildings and churches along the tree-lined streets in West Harlem.
Perfect for both families and professionals, its location is convenient to all that New York City has to offer and is rich in history and culture.
The residents vary by income level. Many families from communities near Hamilton Heights have relocated here for its low-cost homes.
It also has many students and young professionals. The neighborhood is part of Community District 10.
It is one of the city's most historic neighborhoods, with various designated landmarks that add to the character and ambiance.
Several prestigious apartment buildings and condo buildings are being constructed in the area.
The Hamilton Heights neighborhood is just north of Harlem, bordered by 145th Street to 155th Street and Amsterdam Avenue to St. Nicholas Terrace.
Hamilton Heights is a beautiful neighborhood with shady streets lined with trees and elegant brownstones.
When you visit the historic district of Hamilton Heights in Manhattan you will be amazed at just how much has been preserved.
A higher than average concentration of residents are African-American and Dominican.
The neighborhood is a quiet residential area and boasts affordable small shops and restaurants.
Green space abounds, including historic St. Nicholas Park where you'll find an excellent dog run.
Hamilton Heights is one of Manhattan's premier apartment neighborhoods.
It includes an area that overlaps the Hamilton Heights Historic District, bounded by Amsterdam Avenue, Manhattan College Parkway, 155th Street, and St.Nicolas Avenue.
Hamilton Heights is home to some of the most affluent and popular people in the world.
It doesn't hurt that this borough is also home to the most amazing views in Manhattan.
There is a plethora of restaurants, shops, and attractions.
The area north of West 165th Street lies within a larger area colloquially known as West Harlem.
George Washington and his Continental Army won their first battlefield victory against the British at the Battle of Harlem Heights.
Many visitors to New York City choose Hamilton Heights as a place to stay.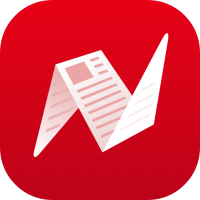 This is original content from NewsBreak's Creator Program. Join today to publish and share your own content.