A wealthy industrial area with expensive housing for business magnates, Williamsburg was an important business center during the 19th century.
Williamsburg is located in northern Brooklyn, bordered on the south by Bedford-Stuyvesant and Wallabout Channel, on the west by the East River, on the north by Greenpoint, and on the east by Bushwick.
The area south of Grand Street and west of Union Avenue is known as South Williamsburg.
South Williamsburg is a unique community in New York, tucked away just above the hipster havens of Brooklyn.
This neighborhood offers an inexpensive and authentic look into New York's earlier days, with scenic side streets, well-loved restaurants, and rich history.
As a result of the Williamsburg Bridge, Brooklyn became the most populated urban neighborhood in the nation within five years of its opening.
The South Williamsburg neighborhood is full of classic industrial buildings that have been converted into apartments.
South Williamsburg can be found in the heart of New York City. This vibrant neighborhood is a mix of old and new, with traditional brownstones and modern lofts side-by-side, side streets filled with small shops, and world-class restaurants tucked into every corner.
Large crowds are a staple of the neighborhood on a weekend afternoon that may make it hard to find specific stores, as they are frequently hidden amidst lively events.
The Bedford L stop will whisk you up to the heart of North Brooklyn within minutes, as well as providing access to popular neighborhoods such as Bushwick and Williamsburg.
You can find a wide variety of restaurants, bars, and eateries there as well as fine dining venues and beautiful recycled architecture.
A community that welcomes diversity, South Williamsburg is perfect for visitors looking to get away from the busy concrete jungle.
Nightlife in South Williamsburg is a stirring experience and the homey environment makes everyone feel cozy.
Enjoy a stroll along the historic street of Broadway that will take you down to the waterfront area. Watch enormous boats pass by as you enjoy a captivating dinner at Hermanos Cocina Mexicana. Take in a show at the world-renowned Music hall of Williamsburg.
South Williamsburg was once known as the place to go when you were visiting New York City. Full of creativity and artistic expression, it is the perfect neighborhood in which to stay.
South Williamsburg is known for its independent grocers and the occasional boutiques, making it a great place to connect with local products and people in person.
What is now Brooklyn's Williamsburg Bridge was once the home to several major banks and a hub for trams that crossed the borough.
Nhe Williamsburg Bridge was completed in 1903, offering upwardly mobile immigrants a way out of the tenements of New York City's Lower East Side.
In South Williamsburg, young people enjoy easy access to Manhattan and lower housing costs.
Williamsburg had become a slum by the 1930s due to the decline of local industry.
South Williamsburg is being rediscovered by new generations of New Yorkers who are attracted to its architectural heritage and easy access to Manhattan.
South Williamsburg is a hip, culturally diverse neighborhood that pulsates with creative energy, youthful fashion sense, big-city panache, and neighborhood intimacy.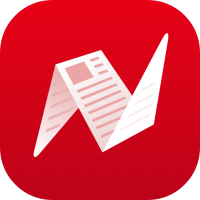 This is original content from NewsBreak's Creator Program. Join today to publish and share your own content.