If you are interested in seeing the Statue of Liberty up close, you can take an expensive boat tour. But if you're in the know, you can take the Staten Island Ferry for free.
The commuter ferry travels close to the Statue of Liberty. So you can literally see Lady 'Liberty as in freedom' for 'free as in beer.'
For thousands of tourists visiting Staten Island each year, the Staten Island Ferry Terminal is an attraction in its own right.
Staten Island Ferry terminal is also a must-see place for anyone who lives in the tri-state area. 
This once small, out-of-the-way facility is now world-class.
Locals and visitors alike can learn a great deal about New York City's history through the building's nearly 70-year history of ferry service. 
Many consider it the best place to catch a ferry from Staten Island to Brooklyn, as the York River Water Taxi runs between both coasts year-round.
The ferries from this terminal serve many boroughs of New York City. 
The facility consists of two large buildings. One ends with a terminal building for Staten Island ferries, and the other end houses ferries for other boroughs of New York City. 
With its spectacular view of the East River, this historic walkway is more than just a place for transportation. 
It also serves as an important historical resource for those who are interested in learning more about New York City's past and future. 
There are plenty of shops and attractions in the area, as well as some historic features that can only be seen by those who are willing to brave the elements.
The terminal offers views of the Statue of Liberty and lower Manhattan as well as trips aboard the historic Staten Island Ferry. 
Staten Island Ferry is the best way to get around the New York Harbor. The ferry offers easy access to Manhattan, Brooklyn, and the Statue of Liberty. 
The Staten Island Ferry Terminal is a place where you can drop in for a casual visit or bring your family to spend some time and see the sights on Staten Island. 
A daytrip to Staten Island is easier than ever. 
You can stroll through Staten Island's downtown or enjoy its parks along the harbor. 
Snug Harbor offers wine tastings, gourmet food, and tours of historic mansions. 
Explore the shops along Hylan Boulevard, buy fresh fish from a boat at the end of the driveway, and grab some oysters at The Raw Bar across the street.
The island is home to New York City's most breathtaking views and one of its largest parks: Staten Island Greenbelt, boasting some 300 acres of hills, woods, bridges and wetlands.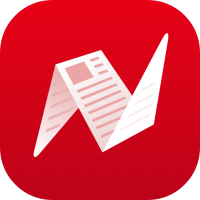 This is original content from NewsBreak's Creator Program. Join today to publish and share your own content.