If you are visiting New York City, you should consider a trip to Brooklyn Heights.
It is bounded by Atlantic Avenue, the East River, Old Fulton Street, Court Street, and Cadman Plaza West.
Brooklyn Heights is a unique neighborhood in Brooklyn, New York City, known for its high concentration of brownstones, period architecture, and views of the Manhattan skyline.
It is often referred to as one of New York City's most charming neighborhoods.
Brooklyn Heights has stunning views of the Manhattan skyline across New York Harbor, cobblestone streets and an historic district with many shops and restaurants.
Whether you're looking for a place to call your own, or are occupied by an active lifestyle, you'll find all that Brooklyn Heights has to offer within easy walking distance of one another.
One of the most charming districts in New York City, Brooklyn Heights is an oasis amid an urban landscape.
With a little something for everyone – from shopping to culture, dining to history – followers of its long-time native son Walt Whitman find much to savor here.
It is still a small town, even though Brooklyn Heights is only minutes from Manhattan. 
Brooklyn Heights offers a splendid mix of attractions reminiscent of its glorious past.
The city designated Brooklyn Heights as its first Historic District in 1965, preserving its beauty and helping to make it one of the city's most desirable neighborhoods.
Montague Street, today the main shopping street, is where George Washington used to maintain his headquarters. 
Robert Fulton's steam ferry service brought the first group of commuters to Manhattan. 
The Brooklyn Bridge was opened in 1883 and the subway was introduced in the early 1900s. 
A proposal to route the Brooklyn-Queens Expressway through the Heights was defeated in the 1940s. 
As a result, the pedestrian esplanade known as the Promenade was created.
Brooklyn Heights has everything to offer: breathtaking views, lush gardens, the finest hotels and restaurants, and has become one of the most vibrant and fashionable neighborhoods in New York City.
It is a destination for those seeking affordable living with style, where artistry abounds at every turn.
Brooklyn Heights has always been a place of style and substance, where the buildings are grand, the views are fabulous, and the lifestyle is rich.
Brooklyn Heights is one of the most affluent neighborhoods in the New York City borough of Brooklyn.
Many wealthy families built brownstones and named streets after themselves. 
It is one of the noteworthy historical and cultural centers of the borough, known as Brooklyn's ritzy "Gold Coast", and is listed as a national historic district.
Much like New York City and its environs, Brooklyn Heights has become known as a hot spot for trendy living, sophisticated shopping, and phenomenal restaurants.
The borough boasts some of the most unique housing developments in the United States - beautifully designed apartment buildings and high-end condos for sale alongside artisan shops and vintage stores.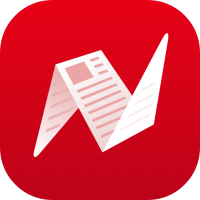 This is original content from NewsBreak's Creator Program. Join today to publish and share your own content.