Coney Island is a major seaside resort in the New York City borough of Brooklyn, on an island in Lower New York Bay.
Coney Island is home to one of the most popular amusement parks in the world and one of the most popular tourist destinations in the greater New York area.
The area has been in decline since World War II, as other attractions began to draw visitors away, but efforts to create a Coney Island Renaissance have succeeded on the whole.
In recent years, Coney Island has rebuilt its reputation as a premier entertainment destination in New York City.
Right off the Atlantic Ocean, Coney Island is bordered by Gravesend Bay on the north, Seagate on the west, and Brighton Beach on the east.
Once native to the Nyack and Canarsie tribes, the area has a fascinating history and a lot to offer.
Coney Island has been a major tourist attraction for nearly 100 years.
In the 18th century, Coney Island was associated with pirate lore and buried treasure.
Coney Island's busiest period began in 1915 with the addition of a subway station. The park is a short subway ride from midtown Manhattan.
As a result of the development of streetcar lines and steamboat companies after the American Civil War, major hotels, racecourses, and amusement parks were built, as well as illegal gambling dens.
Both locals and tourists visit Coney Island to escape the heat and enjoy the vast beach.
During the peak summer season, it has millions of visitors screaming and laughing on its roller coaster rides, crowded beach, and carnival rides.
Those who are interested in learning more about this park are encouraged to visit in the off-season.
Coney Island is located in Brooklyn, part of New York City. This large beachfront amusement park has been a favorite for everyone since Coney Island began operation.
The parks and beach are very clean. Aside from amusement rides, there are restaurants, shops, and bars. Visitors can enjoy games, shows, and concerts.
The island is accessible by ferry at either end and by subway at the Coney Island - Stillwell Avenue station.
The famous amusement park has appeared as a location in many TV shows including Person of Interest and Mr. Robot, and movies such as The Warriors and Requiem for a Dream.
The park is home to many rides, including the Parachute Jump, Wonder Wheel, and Coney Island Cyclone. There are so many choices that it's difficult to know where to start.
The Coney FunHouse opened in 1914.
Coney Island is a must-see in the New York area.
Many people associate Coney Island with mint-flavored ice cream and the Cyclone roller coaster. Others enjoy flaming hot dogs and Italian ices on a summer's day.
During the summer and winter months, Coney Island is a hot spot for New Yorkers.
Brooklyn's Coney Island has rides and food galore. In addition, the first Coney Dog was created there.
You can find a lot to do and see at Coney Island in New York--from rides and games to food, to beautiful beaches and the boardwalk.
Coney Island means something entirely different to people who live in Brooklyn and to those who grew up there.
The American musician and songwriter Lou Reed, who was born in Brooklyn, wrote the album Coney Island Baby as a love letter to Brooklyn.
In 1979, talking to Rolling Stone magazine, he said of the album's title track:
"Saying 'I'm a Coney Island baby' at the end of that song is like saying I haven't backed off an inch. And don't you forget it."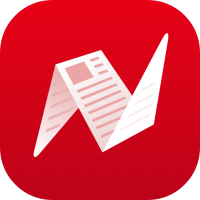 This is original content from NewsBreak's Creator Program. Join today to publish and share your own content.