Clinton Hill is a quiet neighborhood located in northern Brooklyn between Atlantic Avenue, Flushing Avenue, Vanderbilt Avenue, and Classon Avenue.
It lies close to the Manhattan Bridge and overlooks the East River.
College is the main attraction here — at least historically. Compared to other neighborhoods in Brooklyn Clinton Hill has a more small-town feel.
Clinton Hill is a college town that's worth exploring for its two beautiful campuses, churches, brownstones, carriage houses, and Victorian mansions.
It all began in 1832 when Clinton Avenue was laid out as a tree-lined boulevard over former Dutch farmland.
The street and neighborhood bear the name of De Witt Clinton, who served as both mayor of New York City and governor of New York State.
Clinton Hill became a fashionable suburb for the wealthy in Brooklyn by the 1840s. Thanks to the Fulton Ferry in neighboring Brooklyn Heights they could commute to Manhattan.
Home to the Lafayette House, Walt Whitman House, Pratt Institute, and Brooklyn Brewery.
Charles Pratt, an oil executive and philanthropist, was the most prominent resident of Clinton Hill.
He was neighbors with rich people like the owners of Pzifer Chemical, the Underwood Typewriter Company, and Rheingold Brewery.
A large swath of Clinton Hill in northeast Brooklyn is home to Pratt Institute, an art school founded in 1887.
The main campus of Pratt Institute is in Clinton Hill, while a satellite campus is located in Manhattan and a branch campus is located in Utica.
With more than 1,800 recent graduates from Pratt now calling it home, Clinton Hill is friendly toward twenty and thirtysomethings making it a good place to live for young professionals.
In this area, you can still find affordable housing which has many features of the early 1900s.
Many millionaires built mansions on Clinton Avenue in the 19th century, many of which still stand today.
Much of the neighborhood's housing stock – edgy but affordable – is dominated by brick row houses built before the Civil War.
Clinton Hill was recognized as a historic district in 1981.
In today's Clinton Hill, you can find excellent shopping and restaurants, as well as a thriving neighborhood with a great deal of diversity.
This walkable neighborhood is lined with brownstones and cafes that offer home-cooked Mediterranean, Latin, and African food.
The narrow sidewalk along Clinton Hill is flanked on one side by shops and cafés and the other by housing.
On either side of the street are shops selling sunglasses, designer clothing, handbags, and perfumes.
A residential neighborhood lies just beyond these main tourist attractions.
You'll find more visually appealing shops but fewer eating and drinking options.
Clinton Hill is a fascinating and dynamic area.
The area had transformed from a college town to a bohemian arts district, by the late 1980s, and today is something of an artistic and hipster haven.
It also has a laid-back vegan and vegetarian culture; there are at least 10 all-vegan restaurants around there and many more that have optional meat and dairy options.
Clinton Hill is a charming neighborhood. It is close to Manhattan so residents can easily commute to work.
This is a great place to live.
Formerly an Italian enclave, Brooklyn's Clinton Hill is now home to many college students.
You'll find dozens of great bars, restaurants, and general stores to keep you busy and entertained.
It has restaurants, bookstores, a food co-op, and other stores that sell locally made goods.
Clinton Hill is a walkable, historically significant, culturally vibrant, and eye-opening neighborhood.
In many ways, Clinton Hill is the historic center of Brooklyn.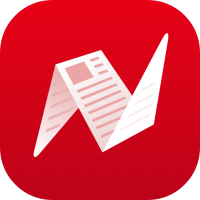 This is original content from NewsBreak's Creator Program. Join today to publish and share your own content.